Stories about "Georgia Nigro"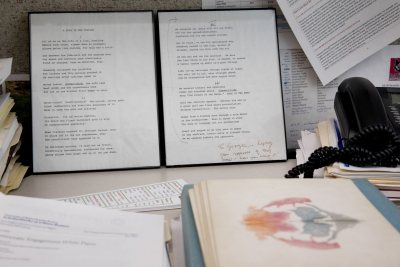 Thursday, March 1, 2018 10:36 am
Heaney sent Nigro a poem with handwritten revisions.
Sunday, March 1, 2009 11:23 am
If you've been paying attention to education news, you know that boys are falling behind academically. You've heard they are lagging in reading and writing, graduating from high school at lower rates than girls, and filling fewer seats in college classrooms.
Thursday, April 27, 2000 1:13 pm
Georgia N. Nigro, Whitehouse Professor of Psychology at Bates College, will lead a roundtable discussion on "Adolescence at the Millennium: Tales From the Field" at 4 p.m. Friday, May 12, in the Keck Classroom, Pettengill Hall, Bates College. The event, which celebrates Nigro's appointment as the Whitehouse Professor of Psychology at Bates, is open to the public free of charge.