Stories about "John Rasmussen"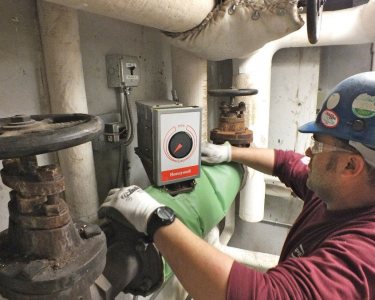 Thursday, January 28, 2016 1:14 pm
An opportunistic investment of $1.5 million in energy projects is helping Bates lower its utility costs by a projected 22 percent.
Friday, August 20, 2010 2:48 pm
This fall, 23 Bates students will find themselves studying, socializing and sleeping inside a lesson in local architectural history. Acquired by Bates in summer 2009, the large brick house at 10 Frye St. is the latest addition to the college's stock of student residences. But it's one of the older buildings in the fleet, dating to 1873.
Friday, August 20, 2010 2:42 pm
A 19th-century house is Bates' newest student residence, the green carpet is rolled out at Garcelon Field and Campus Construction Update is beaming as the steelwork continues at Hedge and Roger Williams halls.