Stories about "Kate Gilmore"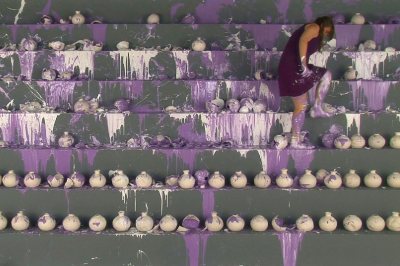 Thursday, June 8, 2017 12:23 pm
This summer, visitors to the Bates College Museum of Art get to experience acclaimed artist Kate Gilmore's work up close and personal.
Monday, April 19, 2010 3:49 pm
From the story: "Someone was asking the other day, 'What do you really want to do?' I think I'm doing it. I'm working with the greatest young musicians in the world and the greatest young composers, and I get to pick the venues. This is it. This is my dream."