Stories about "Leslie Hill"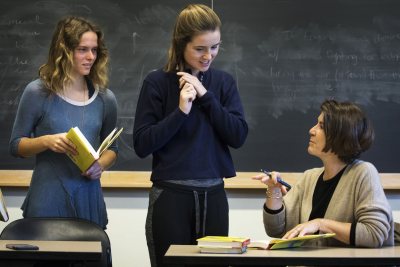 Thursday, November 2, 2017 11:38 am
"Nothing that comes after the phrase 'throughout history' is true."
Friday, September 11, 2009 1:59 pm
The ceremony beginning Bates' 155th academic year on Sept. 9 took place on a choice afternoon, sunny and mild, and explored in depth the concept of choice — no small issue for 470 first-year students confronted with new freedom to make their own choices.
Friday, April 17, 2009 1:49 pm
President Elaine Tuttle Hansen has announced the program and speakers for the third annual presidential symposium at Bates College. Titled The Teaching and Learning Shift: Diversity and Technology in the Twenty-First Century, the event explores ways in which Bates faculty and staff must both expand their knowledge of how students learn and deepen their capacity to engage them.