Stories about "parents and families"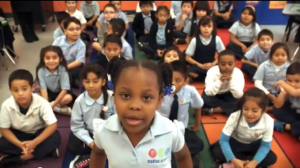 Thursday, December 6, 2012 4:24 pm
These first-graders at Equitas Academy in Los Angeles have made Bates their own.
Wednesday, November 4, 2009 8:02 am
* View the slide show by clicking the thumbnails. Parents and Family...
Thursday, May 21, 2009 5:59 pm
This multimedia presentation features what has become a dynamic tradition at Bates: the annual Mount David Summit, held this year on April 3. An eagerly anticipated presentation of student scholarship, service-learning and creative work, the summit unfurls a panorama of the rich life of the student mind at Bates. Produced by Phyllis Graber Jensen.