Stories about "Parker Quartet"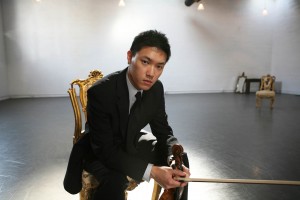 Monday, April 22, 2013 12:36 pm
Bates presents Parker Quartet violinist Daniel Chong and Bates pianist Frank Glazer in concert Apr. 26.
Tuesday, October 6, 2009 10:45 am
Back-to-back concerts at Bates College explore the music of two composers associated with the formative years of Viennese classical music, Franz Josef Haydn and Luigi Boccherini.