News Archives
Friday
January 8, 2016 12:36 pm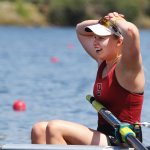 It's well-known that women's rowing won the 2015 NCAA title. It's less known that Bates won using borrowed boats after theirs were damaged in transit to the regatta.
Thursday
October 30, 2014 4:19 pm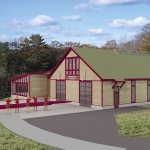 "The goal at Bates is to deliver the best possible liberal arts experience for our students," President Spencer says, "and athletics is integral to this experience."
Monday
June 22, 2009 9:54 am
For the past three years, the Bates College men's rowing team has stood by as the women's team has qualified for, and excelled in, the NCAA Women's Rowing Championships. Since the NCAA doesn't sponsor championships in men's rowing, it would be understandable if there might have been mixed emotions about seeing their teammates get to extend their season in something resembling the limelight.