Stories about "piano"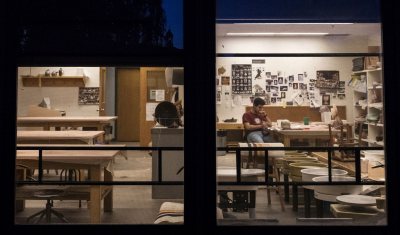 Wednesday, October 4, 2017 9:48 am
Art and artists live in the Olin Arts Center. "I love coming...
Monday, February 22, 2010 11:49 am
Cellist Jean-Guihen Queyras and pianist Alexandre Tharaud perform a program including Franz Schubert's Sonata in A minor for Arpeggione and Piano at 7:30 p.m. Wednesday, March 10, in the Olin Arts Center Concert Hall, 75 Russell St.
Thursday, April 2, 2009 10:52 am
Jason Tsichlis '09 displays "Piano Study No. 3" at the annual senior art exhibition.