Stories about "Scott Woolweaver"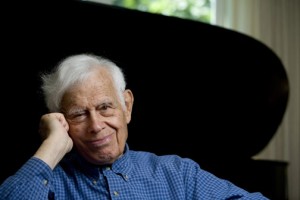 Friday, April 13, 2012 3:45 pm
Former colleagues in the New England Piano Quartette, Frank Glazer and Scott Woolweaver join forces again on April 27.
Friday, February 18, 2000 2:47 pm
The New England Piano Quartette will perform the annual Alvin E. David Concert with works by Beethoven, Martinu and Faure at 8 p.m. Friday, March 3, in the Olin Arts Center Concert Hall at Bates College. The performance will be followed by a reception in the Olin lobby, and the public is invited to attend free of charge. For more information, call the Olin Arts Center at 207-786-6135.