Stories about "Spring"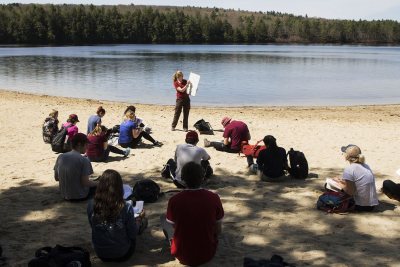 Thursday, May 10, 2018 11:32 am
Short Term at Bates is brief but intense.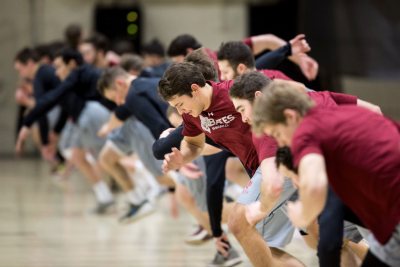 Friday, February 17, 2017 10:48 am
"This is the first day coaches can officially do stuff with us," says shortstop Asher MacDonald '18 as he surveys the scene in the Gray Athletic Building.
Sunday, March 1, 2009 12:52 pm
It was still late winter at Bates as we went to press for the Spring issue, so this June 2008 photograph of a rugosa rose in front of Carnegie Science was chosen hopefully.