Stories about "student composers"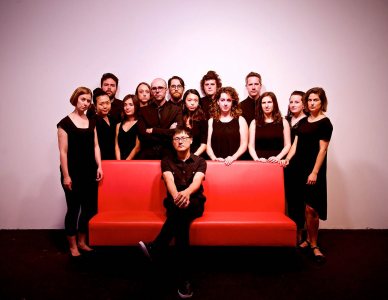 Friday, November 13, 2015 9:09 am
Music by Bates College students and faculty constitutes one of two forthcoming programs on Nov. 15-16 by New York City's Ensemble Mise-En.
Thursday, May 21, 2009 3:17 pm
Jason Tsichlis, a composer and Bates College senior, premieres his Mass in D-flat Major on May 21. The concert is open to the public at no cost.
Wednesday, October 23, 1996 11:07 am
A group of Bates student composers and their professor will make an informal presentation of their work on Oct. 27 at 7 p.m. in the Olin Arts Center Concert Hall. The public is invited to attend free of charge.