Stories about "Susan Collins"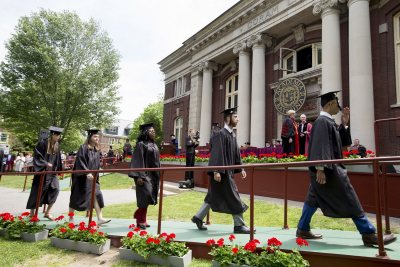 Thursday, April 13, 2017 2:05 pm
Visionary American educator Geoffrey Canada gives the Commencement address, joined by fellow honorands Sen. Susan Collins, art historian Wanda Corn '62, and Lewiston-born actor Patrick Dempsey.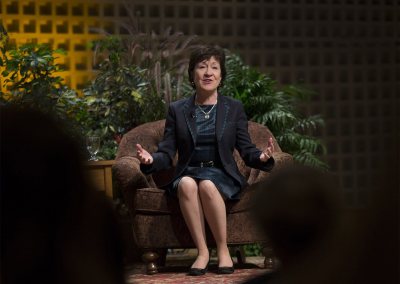 Wednesday, November 16, 2016 12:29 pm
A day after the election, Collins spoke of unity, gave advice to students feeling isolated, and talked about the glass ceiling for women in politics.
Wednesday, October 8, 2008 12:00 pm
The Portland Press Herald interviewed David Aschauer, the College's Elmer Campbell Professor of Economics, to gauge the accuracy of political advertisements being rolled out during Maine's U.S. Senate race between Rep. Tom Allen, a Democrat, and Sen. Susan Collins, the Republican incumbent.