Stories about "Trian Nguyen"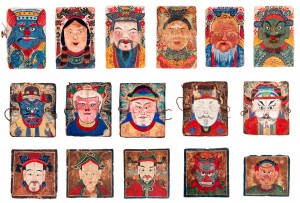 Monday, January 6, 2014 1:30 pm
Opening on Jan. 23 are Bates College Museum of Art exhibitions exploring the field of collage and shamanist objects from northern Vietnam.
Wednesday, April 21, 2010 4:27 pm
In June 1963, in Saigon, Buddhist monk Thich Quang Duc set himself on fire to protest the government's discrimination against the nation's Buddhist majority. This horrific act launched a series of events resulting in the fall of the Ngo Dinh Diem regime, and Thich Quang Duc's self-immolation came to symbolize America's unpopular involvement in Vietnam. Trian Nguyen, who teaches art and Asian studies at Bates, has received a fellowship for his research into this iconic figure.
Tuesday, September 2, 2003 11:54 am
Trian Nguyen, assistant professor of art and Luce Junior Professor of Asian Studies at Bates, has received a $28,000 Fulbright Award to support a year of research and writing that will include a six-month stay in Vietnam.