Stories about "vegan station"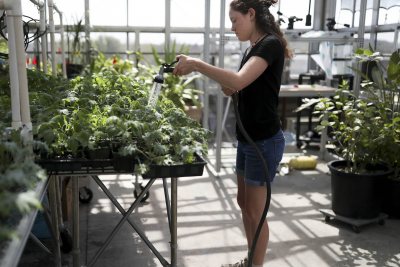 Wednesday, May 9, 2018 10:55 am
The new Bates Garden will feed both hungry diners and student curiosity about sustainable food production.
Friday, November 30, 2007 12:34 pm
Just a few months ago, new construction projects at Bates were transforming a swath of campus that extended from Mount David to Merrill Gym. Now, like a Hollywood crane shot where the camera swoops down from lofty to intimate, the focus of construction at Bates is closing in on the interior of the new dining Commons.