Stories about "volleyball"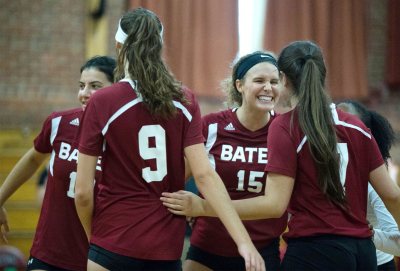 Friday, November 4, 2016 12:09 pm
Forney "doesn't get wrapped up in what happened two seconds ago," says head coach Melissa DeRan. "She's always looking ahead, ready for the next play."
Monday, November 10, 2008 12:00 pm
Tess Dokus (Salem, Conn.) was a big reason for the Bates volleyball team's improved fortunes in the 2008 season.
Monday, October 6, 2008 12:00 pm
Beth Billington is the only senior on the 2008 Bates volleyball team, and the middle blocker from St. Paul, Minn., came up big for the Bobcats in a 4-1 week that pulled the team's record to an even .500 at 9-9.