Stories about "voting rights"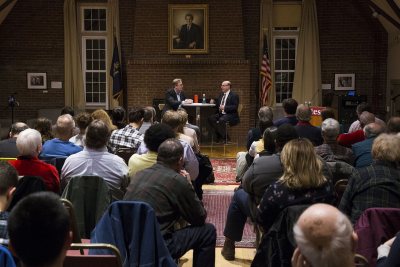 Friday, March 2, 2018 12:47 pm
Maine's secretary of state talks to Bates politics professor John Baughman about why he joined the president's commission on voter fraud — and why he sued it.
Thursday, August 28, 1997 2:55 pm
Joaquin G. Avila, a litigator and advocate in the field of voting rights law, will deliver a lecture titled "The Voting Rights Act: Affirmative Action in Levelling the Political Playing Field" as part of the Creative Approach to Public Policy lecture seriesat 7:30 p.m. Sept. 10, in the Edmund S. Muskie Archives, 70 Campus Ave. The public is invited and admission is free.