Stories about "Winter Carnival"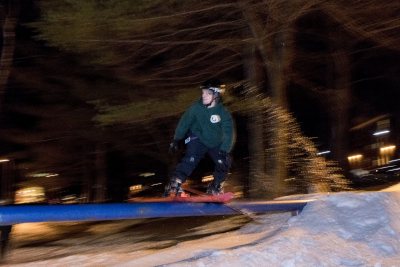 Friday, January 20, 2017 11:12 am
With tuneage, food, and snow, students get together for a Winter Carnival rail jam on Jan. 17.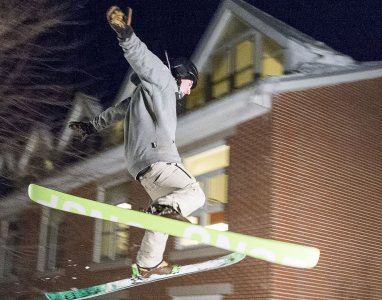 Friday, January 29, 2016 12:25 pm
For shredders of yore and of today, Mount David's elevation still provides the necessary inrun for ski jumps, though the takeoff spot is different.
Monday, January 13, 1997 3:20 pm
"Mardi Gras" has been selected as the theme for the 78th annual Bates College Winter Carnival, which includes a ceremonial torch lighting by Gov. Angus King at noon Friday, Jan. 17, on the front steps of the Statehouse in Augusta followed by a relay of the Winter Carnival torch to the Bates campus by student runners.