Stories about "Women's Soccer"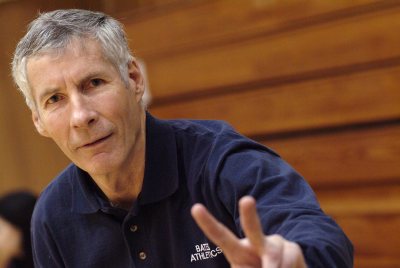 Thursday, April 14, 2016 3:17 pm
Gifts from former teammates, players, and classmates to the James P. Murphy '69 Scholarship Fund total more than $130,000 so far.
Thursday, October 18, 2001 3:45 pm
The Bates College women's soccer team will play host to the first round of the 2001 New England Small College Athletic Conference (NESCAC) women's soccer tournament on Sunday, Oct. 21.
Friday, September 5, 1997 2:23 pm
Bates College will celebrate "Back to Bates" homecoming Sept. 19 - Sunday, Sept. 21 with many on-campus events for students, alumni and Bates employees.