By Roland Adams. Published on June 17, 2012
---
Nancy Koven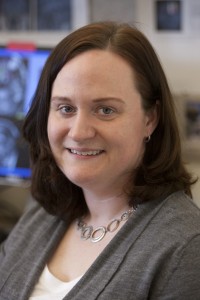 Assistant Professor of Psychology Nancy Koven received The Ruth M. and Robert H. Kroepsch Award for Excellence in Teaching. The award honors faculty for their outstanding performance as teachers. Each year a committee of previous recipients selects the Kroepsch honoree from a list of nominated by students. An endowment established in 1985 by Robert Kroepsch '33 funds the endowment.
Shown with Katelyn Gilardi '11, doing a senior thesis on emotional intelligence.
---
Comments are closed.
News & Updates
At halftime of tomorrow's Homecoming football game, Bates will retire the No. 11 baseball jersey worn by William "Chick" Leahey '52 during his 36...
This year's Parents & Family Weekend welcomed a record 1,800 guests, who got up to speed on Bates doings, including the Purposeful Work Initiative
Contact Us