By Roland Adams. Published on June 17, 2012
---
Nancy Koven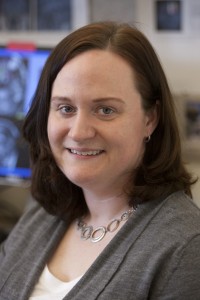 Assistant Professor of Psychology Nancy Koven received The Ruth M. and Robert H. Kroepsch Award for Excellence in Teaching. The award honors faculty for their outstanding performance as teachers. Each year a committee of previous recipients selects the Kroepsch honoree from a list of nominated by students. An endowment established in 1985 by Robert Kroepsch '33 funds the endowment.
Shown with Katelyn Gilardi '11, doing a senior thesis on emotional intelligence.
---
Comments are closed.
---
News & Updates
What do Bates dance majors gain by training at the Bates Dance Festival?
For the dean of the faculty at Bates College, there's a clear connection between a student's journey while at Bates and the Age of...
Contact Us