Sawyer Sylvester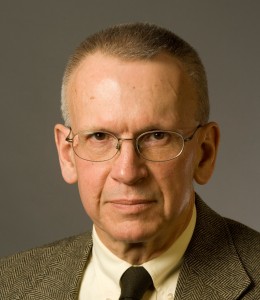 BA, JD, MA, Ph.D., Boston University
Professor Sawyer Sylvester was appointed to the faculty in 1969 and retired in 2015 after 46 years of teaching at Bates.
His primary areas of research and teaching interest included criminology, sociology of law, crime analysis, criminological theory, the history of criminology, homicide studies, crime prevention, the forensic uses of social data, and classical sociological theory. His latest research was on the application of opportunity theory to techniques of situational crime prevention.
He has published in the areas of the history of criminological theory (1973, 1984), prison homicide (1977), and private security (1988).