Faculty and Staff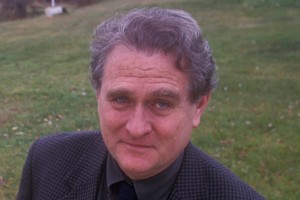 Martin Andrucki is Charles A. Dana Professor of Theater at Bates College. Prof. Andrucki has directed some fifty productions in academic and professional theaters in the United States and Europe. He is the author of four plays, including Manny's War, which was nominated for the New Play Award of the American Theater Critics Association. Prof. Andrucki has served as literary advisor and dramaturg of Maine's two professional theaters, Portland Stage Company and The Public Theatre. The author of seventy articles and essays on classical and contemporary playwrights, he has taught dramatic literature and film studies at Harvard University and performance skills at the University of Maine School of Law. Prof. Andrucki has also taught film and theater in Tokyo, London, Budapest, and Prague, and was a Fulbright Scholar in Hungary. He served as host of Wide Angle, Maine Public Television's weekly series on Maine filmmakers. A magna cum laude graduate of Columbia University, he holds the M.A. and Ph.D. degrees from Harvard, and is a member of Phi Beta Kappa.
---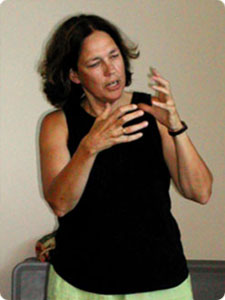 Gretchen Berg performs with Portland based dance company, Berg, Jones & Sarvis.  She has taught courses in performance art, playwriting, improvisation, and feminist theater at Bowdoin College and Bates College and graduate courses in integrating performing arts in classroom teaching at University of Southern Maine and the Harvard Graduate School of Education. She often collaborates with educators and students to integrate theater, dance, visual arts, and classroom curriculum in New England schools and museums. Gretchen received the Maine Alliance for Arts Education 2007 Bill Bonyun Award for her contribution to the arts in Maine schools. She is currently the Director of Ovations Offstage at Portland Ovations.
To contact click here
---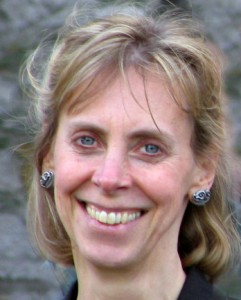 Carol Farrell brings to the Department of Theater and Dance an eclectic professional and academic background in costume design, puppetry arts, and the creation of devised ensemble theater.
Besides earning Bachelor's and Master's degrees in Dance and in Theater Design, Carol has studied Japanese theater forms and traditional clothing on a fellowship from the Japan/U.S. Friendship Commission, and Objectheatre at the Institut International de la Marionnette in France.
She has served on the faculties of the University of Maine Orono, University of Southern Maine, and Lone Mountain College (San Francisco), and has designed costumes for dance and theater companies both here in Maine and California.
From 1982-2011 Carol was Co-Artistic Director of Figures of Speech Theatre, an award-winning actor/puppet/movement theater with an international touring radius. In this position she co-created and produced numerous original theater works, performed extensively worldwide, and developed educational programs for all ages based in the puppetry arts.
---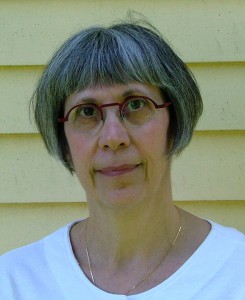 has designed scenery (and sometimes costumes) for theater and opera throughout the U.S. since graduating from the Yale School of Drama in 1989. Her professional design credits include (but are not limited to) productions at La Jolla Playhouse, Long Wharf Theater, Trinity Rep, Portland Stage, Asolo Rep, St. Louis Rep, City Theatre (Pittsburgh), Cincinnati Playhouse in the Park, George Street Playhouse, Merrimack Rep, Opera Omaha, Anchorage Opera, and Opera Company of Philadelphia, as well as Off- and Off-Off Broadway.
She has been an adjunct lecturer at Bowdoin College since 2000 and has designed for Emerson and Dartmouth Colleges, Princeton University, and the Yale Repertory Theatre. She also directed and designed "The Stooge: A Troubled Clown for Troubled Times" and other works written and performed by her husband, Michael Lane Trautman. Besides designing for theater, she has a background in mime, clowning, and movement theater, and has worked as a graphic designer and illustrator since 1975. Judy was awarded a Maine Arts Commission Individual Artist Fellowship in 2003.
---

---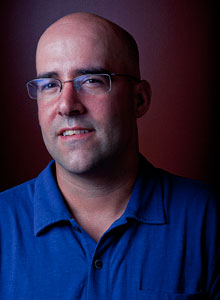 ---
Brooke O'Harra (director) is a co-founder of Two-headed Calf and has directed all of their productions. She works as a freelance director with an interest in new and experimental texts and has directed new plays by Lisa D'Amour, Ruth Margraff, Ann Marie Healey, and Kristen Kosmas. She directed, wrote for, and performed in the Dyke Division of Two-headed Calf's live lesbian soap opera Room for Cream. Brooke is the recipient of the NEA/TCG Developing Directors grant, three NYSCA grants, a Franklin Furnace Fund for Performance Art award, an Art Matters grant, an LMCC space grant, and four Chashama Live Performance space grants. Brooke has studied and made theatre in Japan, Czech Republic, Poland, Indonesia, and Ghana.
---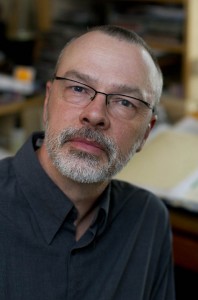 Michael Reidy, Chair is a Theater designer, artist and amateur bird watcher living in Lewiston, Maine. His scenic and lighting design work has been seen in theaters nation wide. From 1993 to 1996, Michael was company member and principle designer for Mad Horse Theater Company in Portland, Maine, designing acclaimed productions of One Flew Over The Cuckoo's Nest, King Lear, and Hamlet. Michael's design work has been seen at Tennessee Repertory Theater, Disneyland, Ram Island Dance Company, Portland Stage Company, Worchester Foothills Theater, and PORT Opera. In 1996 Michael founded Scenic Solutions, providing specialized fabrication for corporate and not-for-profit clients including Time Warner, The Children's Museum Of Maine, Cole-Haan, and LL Bean. Michael received the Maine Arts Commission Fellowship for Theater Design in 1997. Other interesting projects from Michael's life include a permanent exhibit on the cultural history of paganism and witchcraft for the Salem Witch Museum, and touring sets for The Dave Mathews Band and ZZ Top. Michael is currently a Lecturer and Technical Director at Bates College, Department of Theater where he has consulted on and fabricated many projects for William Pope.L, including Blackular, Chocolate Fountain, A Person History On Videotape. When time permits, Michael builds pinhole cameras and produces hand coated non-silver photographic prints. A portfolio of toy camera images shot in Japan was released early in 2008. Michael holds a MFA form California Institute of the Arts, and a BFA from Carnegie-Mellon University. In the spring and fall, Michael can often be found scanning the treetops for warblers and listening for the melodious tones of the wood thrush.
---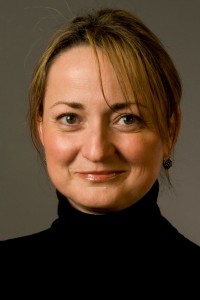 Katalin Vecsey is a Senior Lecturer in Theater and Vocal Director for theatrical productions at Bates College, Maine, U.S.A. She received her doctorate from the Eötvös Lóránd University in Budapest, Hungary. In addition to Bates, she has taught at Bárczi Gusztáv College and at drama conservatory programs in Budapest. She is experienced in teaching advanced and introductory voice and speech courses, text analysis, stage dialects and voice-over techniques. She has also served as a vocal director for academic and professional theater productions both in the United States and in her native Hungary. Dr. Vecsey is a member of the Voice and Speech Trainers Association (VASTA), the Theatre Communications Group (TCG), and the Hungarian Centre of the International Theatre Institute (ITI).