---
Beach, Wayne
207-786-6185

Theater

Learning Associate

Canham House, Room 206

Schaeffer Theatre,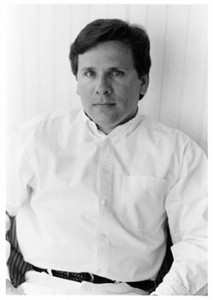 Wayne Beach has written screenplays for Warner Bros., Twentieth Century Fox, Disney, TNT, Fox 2000 Pictures, and Village Roadshow Pictures.  He has developed projects for the makers of PIRATES OF THE CARIBBEAN, LAW & ORDER, THE FUGITIVE, OCEAN'S ELEVEN, and THE PERFECT STORM.  His filmed writing credits include MURDER AT 1600 (Warner Bros.) starring Wesley Snipes, Diane Lane, Alan Alda and Dennis Miller; and THE ART OF WAR (Warner Bros.) starring Wesley Snipes, Donald Sutherland and Anne Archer.
Having completed writing on several new projects including TEN GOOD MEN, a feature film being developed by Wolfgang Petersen's Radiant Films, he is currently on assignment adapting THE GARDEN OF BETRAYAL, a new novel by Lee Vance published by Knopf.
In 2007 he made his directorial debut with SLOW BURN, based on his screenplay.   The film received its world premiere at the Toronto International Film Festival and was released by Lionsgate.   SLOW BURN stars Ray Liotta, LL Cool J, Mekhi Phifer, Jolene Blalock, Taye Diggs and Chiwetel Ejiofor.
In addition to his work for the screen, for three years Beach taught screenwriting at Northwestern University.  His former students include prominent writers, directors and producers with hit films and hit television shows to their credit. He currently teaches screenwriting at Maine Media Workshops and Maine Media College.
---
Contact Us