News & Updates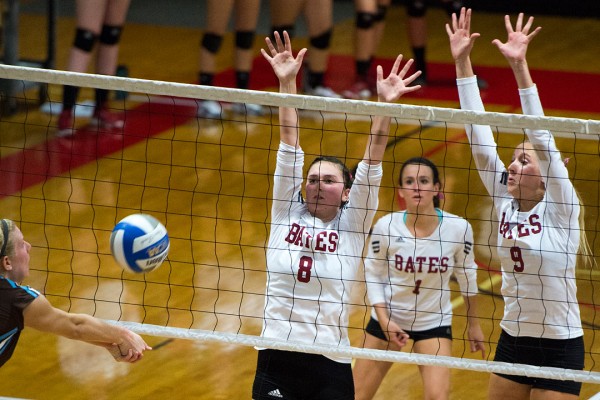 Amherst College encountered little resistance in defeating the Bates College volleyball team 3-0 (25-16, 25-19, 25-7) on Saturday at Alumni Gym, to wrap up the regular season for both teams.
---
Pyne, volleyball ace test at UMaine-Farmington
Bates attacked at a .222 percentage for the match, led by senior Eliza Pyne's 13 kills on 23 attacks, and the Bobcats posted a 3-0 win at the University of Maine at Farmington Wednesday night.
Volleyball tops Merchant Marine Academy at Kean
The Bates volleyball team dropped a 3-1 decision on Saturday morning to Baptist Bible (Pa.) College, then won 3-0 over the U.S. Merchant Marine Academy, to conclude play in the Cougar Classic at Kean University.
---