News & Updates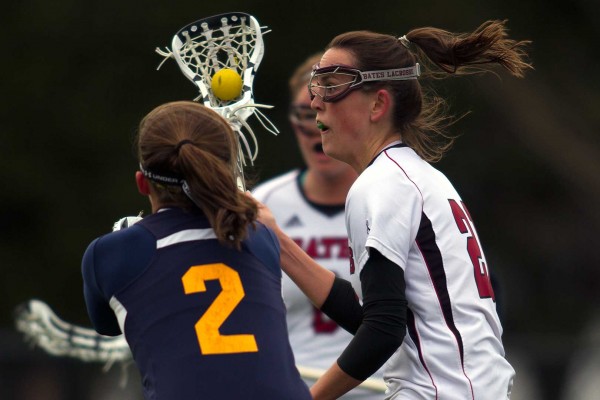 Junior midfielder Wally Pierce received IWLCA All-America honors on Thursday from the Intercollegiate Women's Lacrosse Coaches of America, becoming the 16th All-American in Bates' team history.
---
Women's lax has three named IWLCA All-Region
Three members of the Bates College women's lacrosse team were named All-Region Tuesday by the Intercollegiate Women's Lacrosse Coaches Association, including junior midfielder Wally Pierce's selection to the First Team.
No. 8 Colby staves off upset bid from women's lax
Lindsey McKenna scored with 31.2 seconds left in the second overtime session to lift eighth-ranked Colby to an 11-10 win over the Bates women's lacrosse team on Wednesday, in the regular-season finale for both teams. Bates will face Middlebury Saturday in the NESCAC quarterfinals.
---