News & Updates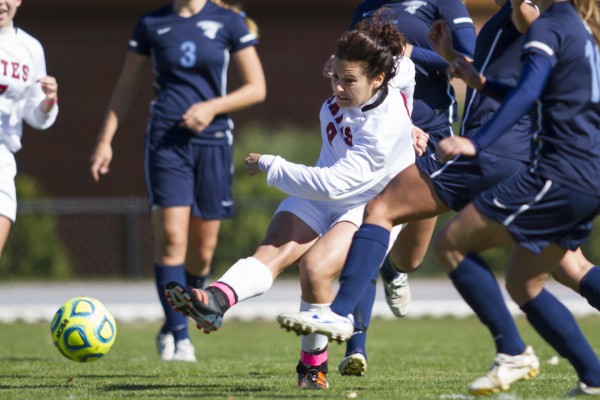 The 2012 Bates women's soccer season came to a close with a 2-0 setback at Colby, as the Mules earned the sixth seed in the NESCAC playoffs.
---
Rafferty, Coco score as women's soccer tops USM, 2-0
Julia Rafferty and Maggie Coco scored goals in the second half to give the visiting Bates College women's soccer team a 2-0 victory over the University of Southern Maine Huskies in non-conference action Tuesday.
Camels come back to tip women's soccer in second OT
Grace Bilodeau scored on a cross from Rebecca Raymond with 3:26 left in the second overtime period, lifting Connecticut College to a 2-1 win over host Bates College in a NESCAC women's soccer game Saturday.
Women's soccer thwarts comeback, beats UNE
Karen Lockhart scored off a feed from Julia Rafferty with 9:22 left, giving the Bobcats a 3-2 non-conference victory over the University of New England Tuesday evening at Barbara J. Hazard Field.
---