Vision, values, legacy
Bates College has stood firmly for the ideals of academic rigor, intellectual curiosity, egalitarianism, social justice and freedom since its founding just before the Civil War.
Bates cares deeply about ideas and principles, and our welcoming community values the exchange and examination of new ideas that challenge assumptions.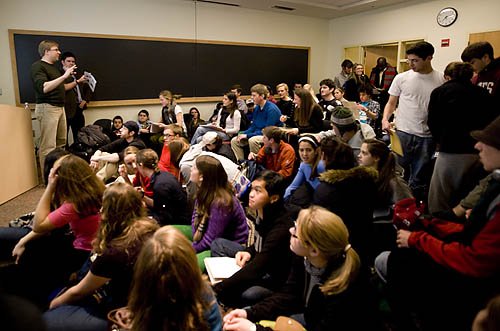 Our students are stimulated by good talk, great books and artistic expression, and they welcome the hard academic work that is the price of discovery. Our professors are committed to developing, encouraging and supporting them in their intellectual and personal growth.
Across Bates, a caring camaraderie encourages one and all to try the new and the difficult. Our shared values shape the ways we teach and learn, our view of the Lewiston-Auburn community and the world at large, and our relationships with each other.