After ARC
Emily Tan reports on her Fulbright experience
I received a Fulbright research grant after graduation and moved to Sydney, Australia to carry out my 10-month project. I was studying language development in 6 month old infants. When I wasn't in the lab, I spent as much time as I could traveling! In addition to seeing some parts of Australia I'd never seen, I also managed to visit Singapore, Malaysia, and New Zealand.
I reflect on my work at ARC all the time! One major takeaway for me was learning the value of peer support. My Fulbright research was very independent – I had very little supervision/aid compared to what I was provided at Bates – so when needed I sought out help from my fellow peers in the lab. Learning from graduate students who had conducted similar independent research was immensely helpful!
Now that I'm back in the states, I will be starting a new research job at Massachusetts General Hospital in June. The lab at MGH studies depression in adults. I'm looking forward to trying something new and gaining some clinical psychology experience!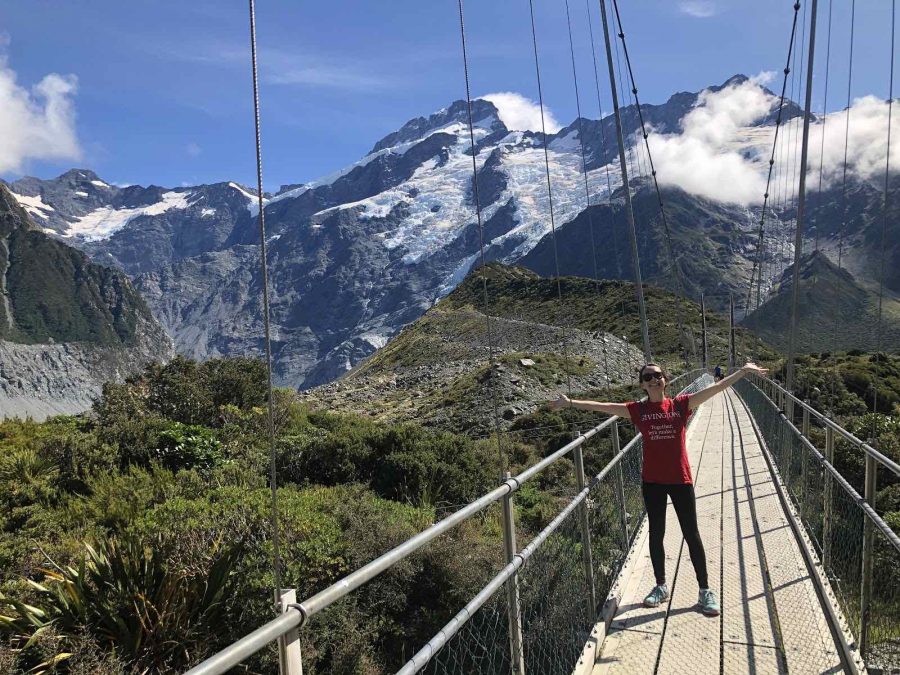 Ruth van Kampen reports on her experiences as a master degree student.
I am currently living in Old Town, Maine and working towards my masters degree in forestry. I am researching the physiological effects of drought on tree species native to Maine that are expected to increase or decrease in abundance due to climate change. Aside from academics, I recently adopted an orange cat named Julius who has an affinity toward dairy products.
Part of my work at the University of Maine includes mentoring a couple undergraduate students in their research projects as well as teaching a course in the fall on field identification skills in the forest. I certainly draw upon my experiences in ARC as a tutor when I am working with students one on one and as I continue to grow as an educator. The training I received through ARC has been invaluable as I continue on my journey as an educator and as a communicator.
I think it is incredible that the ARC has shifted to remote support–great job to all of the administrators and tutors! Currently, my next steps are to get the upcoming field season underway and write and defend my thesis by next May. After that, I hope to apply for a science communication job with the National Park Service or a museum somewhere in New England or on the west coast.