Online appointments – Tutor walkthrough
Please follow the steps below to set up and provide online appointments.
Access WC Online
Go to WC Online, and enter in your WC Online credentials. This will be your Bates email, plus the password you set up there.
Appointment Management
When you or a student schedules/edits an appointment, you will receive an email alerting you of the update. This is how you know when appointments are scheduled if you do not check WC Online.

Click on the appointment in your calendar to view the details.

If, by chance, a student attaches a document to their appointment (which is discouraged), this can be found at the bottom of the pop-up window.

Tutoring sessions scheduled on WC Online should only be synchronous. When it is time for the appointment, click on enter session.

NOTE: I would highly recommend creating Google Calendar events for your sessions using the Meetwith feature.
Starting an online tutoring session – setup
When you enter your first session, your browser will prompt you to accept or reject permissions to access the microphone and camera on your computer. Please accept these permissions. Access to a video chat-style interaction throughout your session is important to your communication with your tutor.
Once in the session, you will encounter a series of icons across the top bar of the page.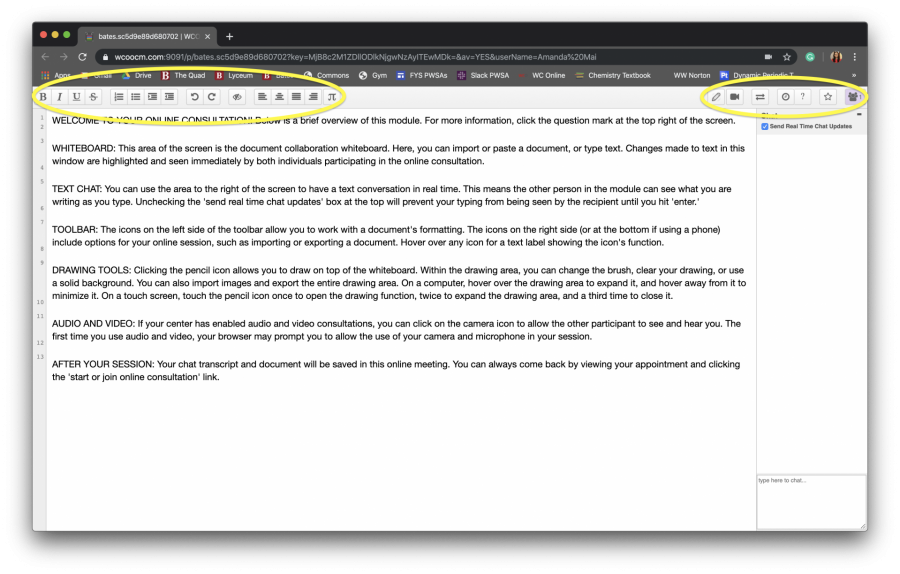 On the left-hand side, you have your basic formatting and editing options. You also have a π button which is an equation editor, and an eye with a slash through it that will show and hide the content in the workspace.
On the right-hand side, you have additional tools.The pen icon opens a pallette you can use to draw on the workspace. It acts like a cellophane sheet. Click on the pen to open it, select your writing tool and customize color, thickness, etc.
Draw on the workspace. Then, it will retract and the workspace will appear clean. Click the pen again to show the drawings.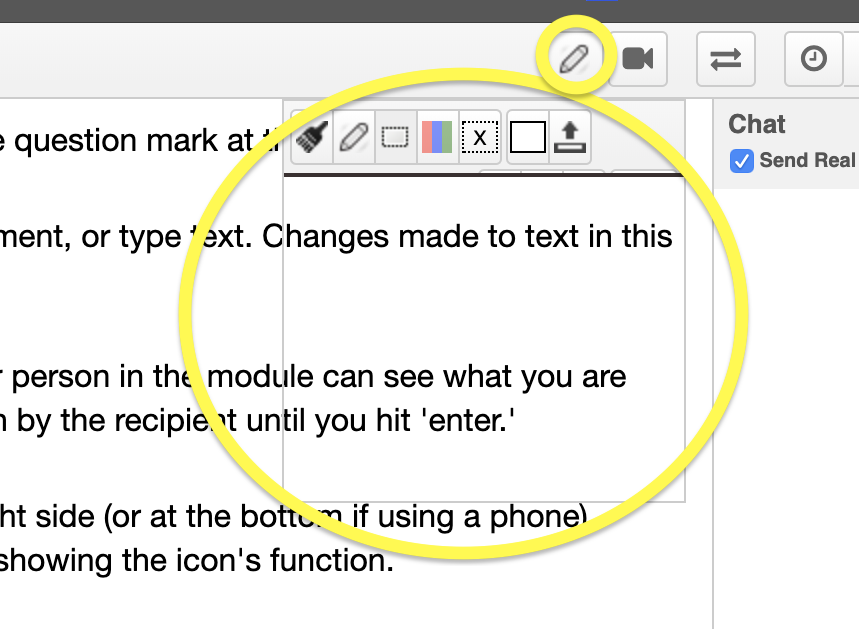 Starting your online tutoring session – making the connection!
The camera icon starts the video chat.
The ⇌ icon allows you to import a file into the workspace or export the current workspace.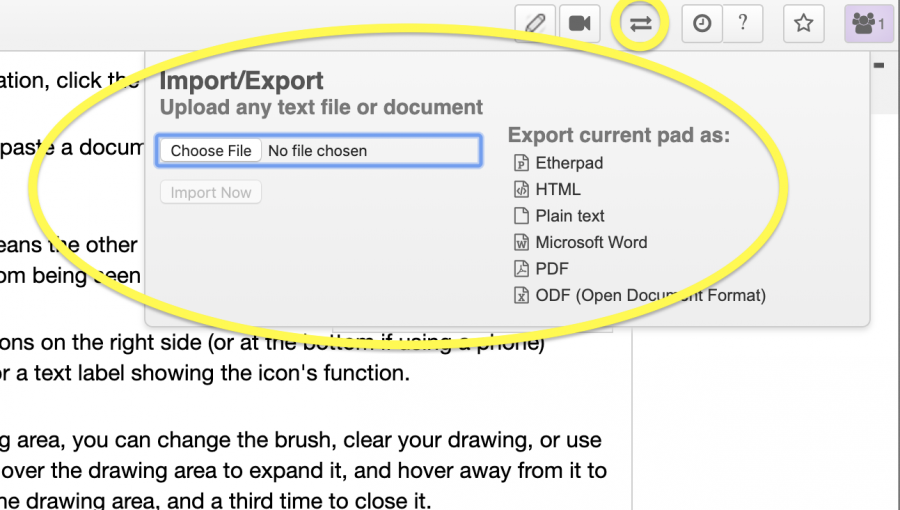 Tracking changes to your document
The clock icon saves your version. You can use the bar at the top and scroll through the version history. It tracks all changes you make throughout the session. You can save the version history.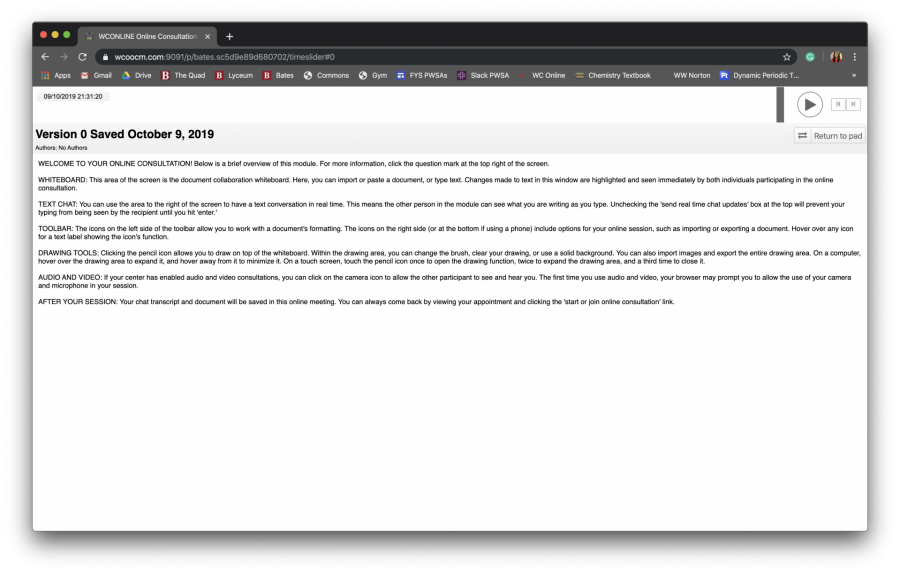 When your appointment is done
If you get stuck or need help
The "?" icon takes you to the help menu
Email us at arc@bates.edu if you have any questions about this process.