A Real College In A Real Place
From its inception in 1855, and before nearly every other college in America, Bates recruited students without regard to race, religion, national origin, or sex. Our founders firmly believed, as we do today, that not only should a Bates education be open to all, but that it is bettered by this openness. Diversity and inclusion – of thought, background, and experience – is not optional or aspirational here. It is vital.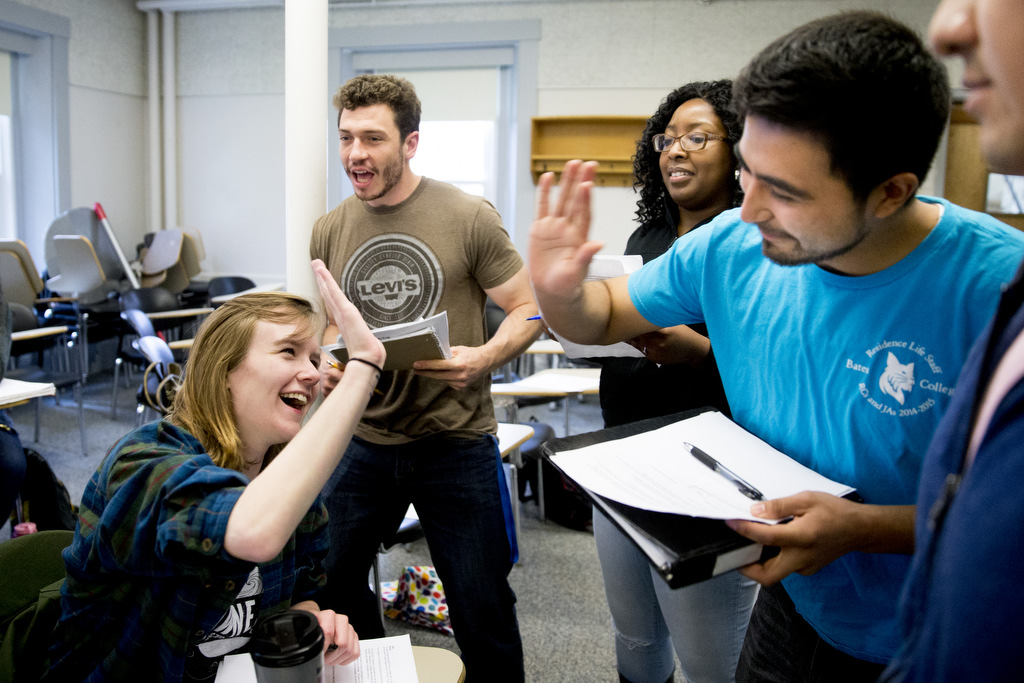 Let Us Tell You More
Click the button below to
introduce yourself so we
can start a conversation
about how Bates fits into
your future.
Connect With Bates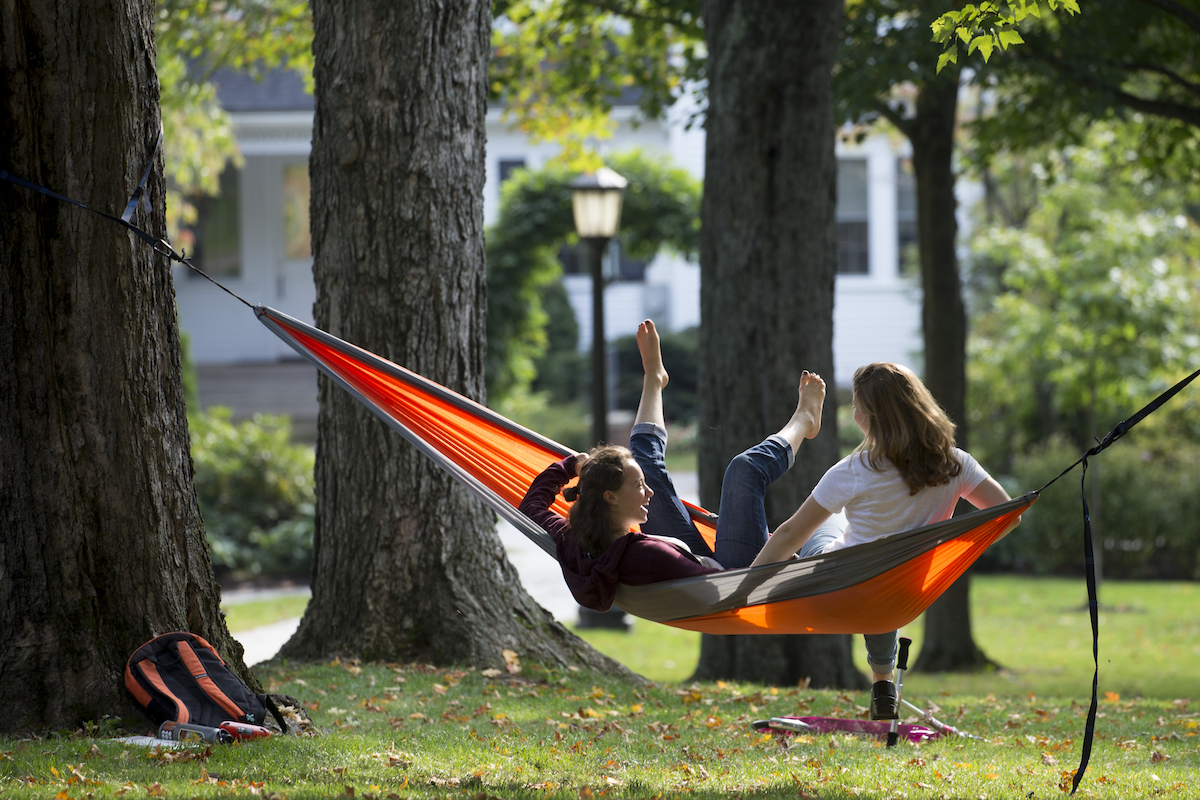 Choose from 36 Majors and 26 Minors
Bold = available as a major and a minor
African American Studies
American Cultural Studies
Anthropology
Art & Visual Culture
Asian Studies (minor only)
Biological Chemistry
Biology
Chemistry
Chinese
Classical & Medieval Studies
Digital and Computational Studies (minor only)
Dance
East Asian Studies
Economics
Educational Studies (minor only)
Engineering*
English
Environmental Studies
European Studies
French & Francophone Studies
Geology
German
Greek (minor only)
History
Interdisciplinary Studies
Japanese
Latin (minor only)
Latin American Studies
Mathematics
Music
Neuroscience
Philosophy
Physics
Politics
Psychology
Religious Studies
Rhetoric
Russian (minor only)
Sociology
Spanish
Teacher Education (minor only)
Theater
Gender and Sexuality Studies
* In the Engineering major, students participate on the 3-2 Dual Degree program, completing three years at Bates and two years at one of our partner Engineering institutions, including Case Western, Columbia, Dartmouth, RPI, or Washington University.
Hear From Recent Grads
I remember when I was a kid I used to say "I'm going to be a doctor back in Ethiopia," and when you're a kid, you think that's wishful thinking. But honestly, that could very much be a reality for me now.
– Rakiya Mohamed '18
The Mount David Summit is Bates' annual campus-wide celebration of student academic achievement. The Summit highlights undergraduate research; student creative work in art, dance, theater, music and film/video; projects conducted in the context of academic courses; and community-engaged research. The Summit spotlights the rich intellectual life of our students.
Connect With Bates
The best way to experience Bates is to schedule a visit. In the meantime, fill out a request for information and we'll email you with information about financial aid, key application dates, what makes Bates different, and helpful tips for your college career. We look forward to getting to know you.
---