Admission Archives
Thursday
November 19, 2020 9:39 am
Hear from current 'Cats about why they chose Bates, what they're studying, how they spend time outside of the classroom, and why they think this place is special.
Thursday
November 12, 2020 8:50 pm
Interested in athletics? Join coaches and student athletes for a conversation around our leagues, competing at Bates, and managing academics and athletics.
Wednesday
October 14, 2020 9:58 am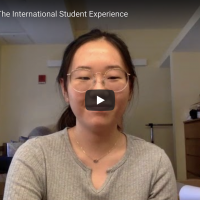 Join our Director of International Enrollment, Associate Dean for International Student Programs, and international students for a conversation about the…