The 2015 Alumni Survey
In 2015, Bates conducted a comprehensive survey of the alumni body. The survey was designed to gather your perspectives on the value of your Bates education, your career and postgraduate paths, how your Bates experiences shaped your lives, your relationship with the college following graduation, and your levels of satisfaction with Bates in a variety of areas. Your input has already begun to inform our efforts to give students the best possible liberal arts experience and offer alumni meaningful connections to Bates.

Here are some highlights from the 2015 Alumni Survey:
Read the full Alumni Survey report (PDF)
---
Rating the Bates Experience
Alumni across the decades reported high rates of satisfaction.
---
The Top-Five Learning Outcomes
A key component of satisfaction is the widespread belief that Bates contributed "quite a bit" or "very much" to the following top-five learning outcomes:
---
What You Value Most About Your Bates Experience
Alumni across the decades reported that "friendship" — with classmates and with faculty — is the most valued aspect of their Bates experience.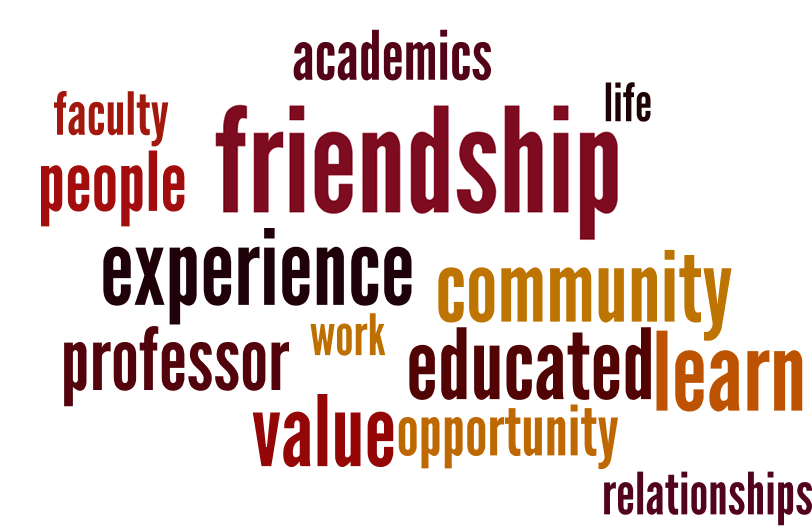 ---
Bates Career Paths
The interactive infographic below is experienced optimally on a desktop or laptop computer in Chrome, Firefox, or Safari. Point your mouse over any of the options in the right and left margins to explore Bates alumni career paths.