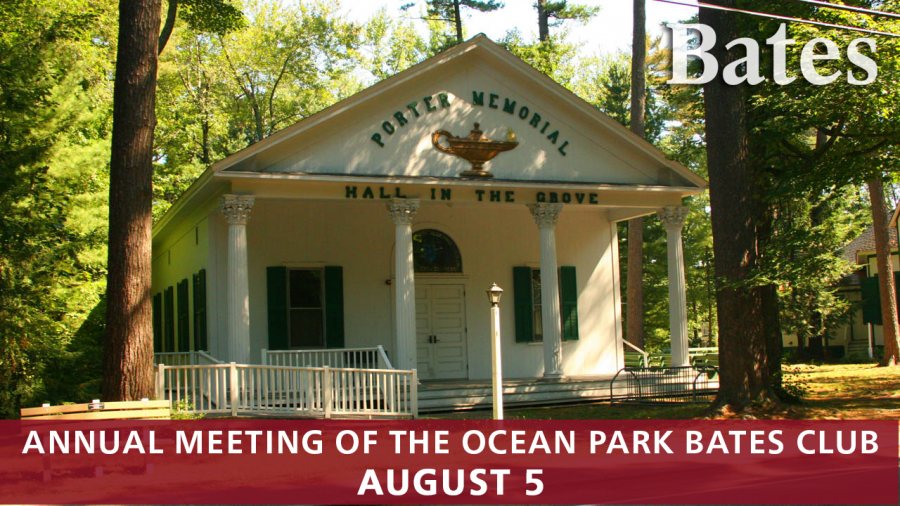 Annual Meeting of the Ocean Park Bates Club
Monday, August 5, 2019 — 5:00pm


Porter Hall
Temple Avenue
Ocean Park
,
ME
show map
Please join Allen Delong, Senior Associate Dean in the Center for Purposeful Work, in a discussion about Purposeful Work at Bates.
This annual event is hosted by the Ocean Park Bates Club and is a great opportunity for the Bates community in Ocean Park to stay in touch and hear about recent developments on campus.
5:00 p.m. Bates Club Annual Meeting and Dinner
RSVP by Friday, August 2. A light supper will be served at the annual meeting for $10 per person. 

If you have questions, please contact Stephanie Dumont at 207-786-8370.