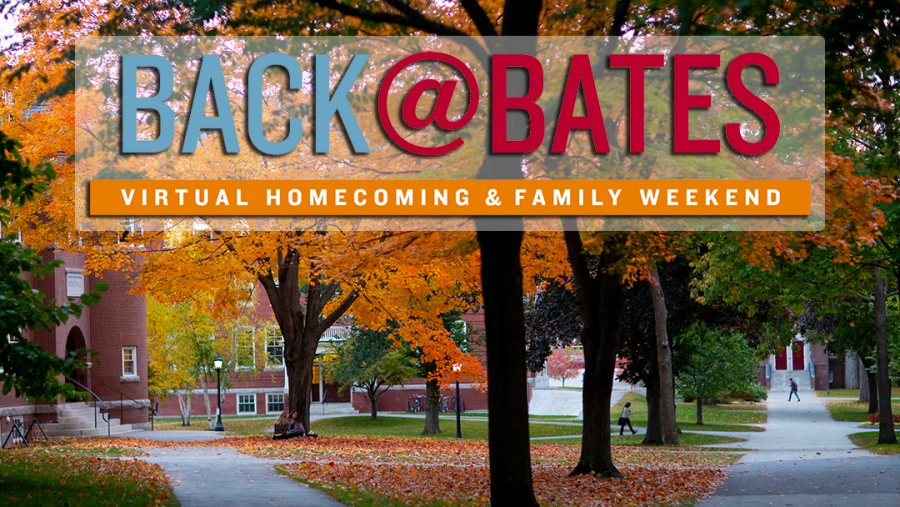 Back@Bates
We look forward to the day everyone—not just students, but alumni and parents—can return to our beautiful campus in Lewiston. Until then, we hope you will join us online October 2–3 for a special—and completely virtual—homecoming and family weekend.
Nothing can replace the feeling of the brisk fall breeze on the Quad, or the roar of the crowd at the Big Game. We can, however, offer you a special look at life at Bates during this historic time. Reconnect with old friends, take comfort in the Bates community, and learn about the ways the college is adapting to the realities of Covid-19.
Let's come together to celebrate the place that has meant so much to us. Mark your calendars now for October 2–3.
We can't wait to see you Back@Bates. More details to come!