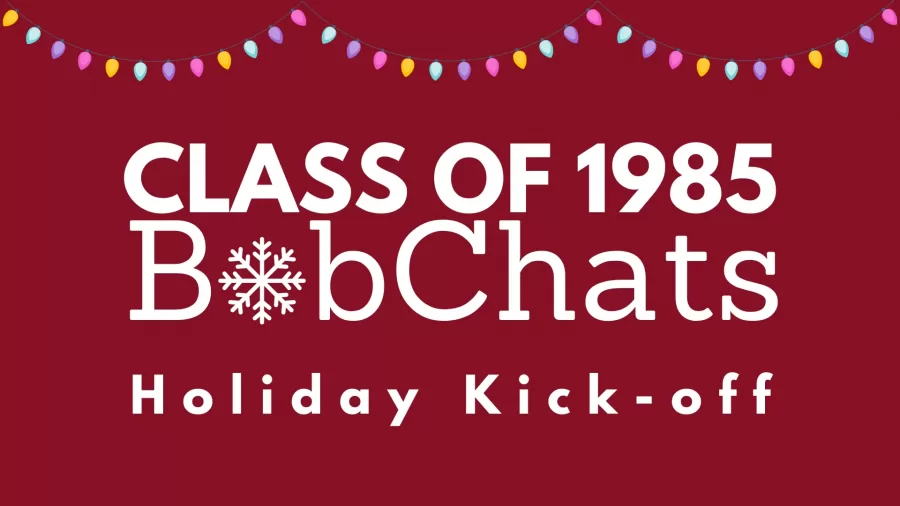 BobChats Holiday Kick-Off
Tuesday, December 7, 2021 — 7:30pm

Featuring classmate Camille McKayle, Ph.D., Provost, and Vice-President of Academic Affairs for the University of the Virgin Islands.
Join your classmates to learn about Camille's journey as a 16-year-old entering Bates to becoming Provost at UVI, which leadership traits work best in both crisis and calm, the important role of HBCUs in today's educational landscape, and the nourishing benefits of mindfully watching the sunset over the sea after a long day's work.
7:30-8pm EST Class of 1985 Social "Hour"
8-9pm EST Program and Q&A
Want to be a presenter? Let us know. If you can't think of someone to partner with, we'll help you. Want to host? Let us know — we'd love to share this responsibility around. Just want to listen? RSVP and encourage your friends to join as well!
About the Speaker
Camille McKayle, Ph.D.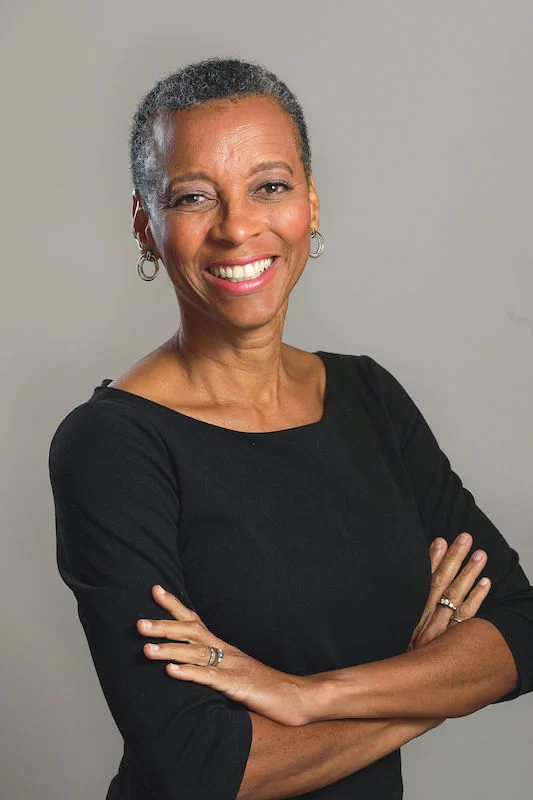 Dr. Camille A. McKayle is Provost and Vice President of Academic Affairs at the University of the Virgin Islands (UVI). Previous to this, she served as Dean of the College of Science and Mathematics. As Provost, she led the development of UVI's first PhD program in Creative Leadership for Innovation and Change, which graduated its first PhD recipients in 2018.
She has successfully served as PI or co-PI on a variety of grant projects from the National Science Foundation, NASA, the Department of Defense, and the Mathematical Association of America. Her grant projects have totaled more than $10 million for the university. She currently serves as PI for three National Science Foundation projects: The Center for the Advancement of STEM Leadership (CASL; collaborative with North Carolina A&T State University, Fielding Graduate University, Association of American Colleges and University and UVI as lead), UVI's HBCU-Undergraduate Program grant, and Florida-Caribbean Louis Stokes Alliance for Minority Participation Regional Center of Excellence (collaborative with Santa Fe College). Together, these programs aim to broaden participation in the Nation's STEM (Science, Technology, Engineering, and Mathematics) enterprise through a focus on undergraduate STEM education.
From 2005 – 2008, Dr. McKayle was Program Officer at the National Science Foundation for the Historically Black Colleges and Universities Undergraduate Program, in the Division for Human Resource Development in the Directorate for Education and Human Resources.
Dr. McKayle received her Ph.D. in Mathematics, from Lehigh University (Pennsylvania). Her undergraduate degree in Mathematics is from Bates College (Maine). She recently completed a Master's Certificate in Creativity and Change Leadership from Buffalo State College's International Center for Creativity Studies. Her current research interests are in the areas of Creativity Studies, Creativity and Leadership, STEM Education, and STEM Leadership.