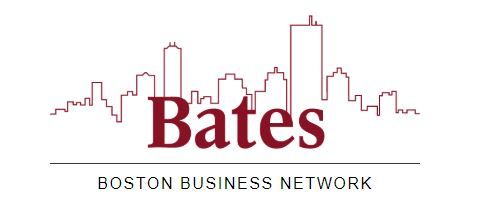 Boston Business Network Presents: Boston's Opioid Epidemic: Innovative Solutions Across Sectors
Wednesday, March 6, 2019 — 6:00pm


Mandarin Oriental, Boston
776 Boylston Street
Boston
,
MA
02199
show map
Join Hilary Jacobs '80, President of Behavioral Services at Beth Israel Lahey Health, former Lieutenant Col. of the Massachusetts State Police, Frank Matthews, and Tracey Nicolosi, Vice President of Addictions for Youth Residential and Education Services at Lahey Health Behavioral Services, for a conversation about how we got here, and the current innovative approaches to the opioid crisis. Learn more about what is being done to combat opioid addiction and the unique collaborative responses, that may help us overcome the crisis.
Hors d'oeuvres and cash bar
$20 per person; $10 for alumni classes 2014–2018.
Contact the Office of College Advancement at alumni@bates.edu or 888-522-8371 with questions.
More information about our speakers:
Hilary Jacobs '80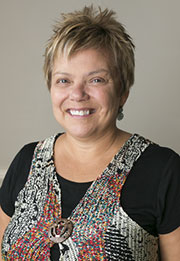 Hilary Jacobs is a licensed independent clinical social worker and licensed alcohol and drug counselor with over thirty years of experience in the behavioral health field.  She has extensive experience in behavioral healthcare financing and delivery, health policy analysis, opioid addiction services, implementation of evidence based practices and the use of performance data to drive decision making.
Hilary joined Lahey Health Behavioral Services in August of 2015 as the Vice President of Addiction and in November of 2017 she assumed the role of President. In March of 2019 she will take on an expanded role as the President of behavioral services in the Beth Israel Lahey Health system. Her prior positions have included various leadership roles in the Massachusetts Department of Public Health (DPH) as the Senior Policy Advisor in the Commissioner's Office and as the Director of the Bureau of Substance Abuse Services. 
Hilary has received regional and national recognition for her leadership of various projects to advance the governance and delivery of addiction treatment services. She is a recipient of the Nyswander-Dole Award for excellence in opioid treatment from the American Association for the Treatment of Opioid Dependence.
She holds a Master of Social Work from Boston University Graduate School of Social Work, a certificate in Health and Human Services Management from Suffolk University and a Bachelor of Arts in Psychology from Bates College.
Francis J. (Frank) Matthews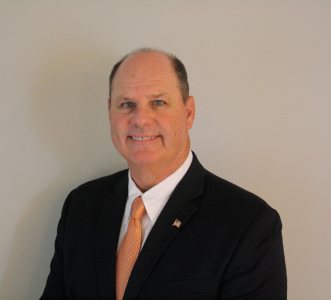 Frank Matthews is the co-founder of Matthews & Matthews, LLC.  Until his retirement in August, 2015, Frank was the Lieutenant Colonel, Commanding Officer of the Investigative Division for the Massachusetts State Police.  In that role he directed all criminal, forensic and Homeland Security investigations while maintaining command of over 700 sworn and civilian members assigned to 41 separate units.
Frank Matthews has thirty-three years of experience in coordinating federal, state and local law enforcement agencies as well as private organizations to lead and execute crime prevention initiatives, conduct investigations, and provide training and response for critical incidents. He possesses a demonstrated high level of administrative and analytical skills which helped him rise through the organizational ranks to the highest levels of the State Police. Matthews has proven successful in supporting and partnering with business leaders, city officials, crime victims, and the general public in an effort to achieve lasting results.  
Matthews is a recognized expert in managing sensitive investigations involving white collar and financial crime, violent crime, terrorism, sexual assault, harassment, workplace violence and cyber-crimes.  In April 2013, Frank Matthews managed and directed the State Police investigative responses to the Boston Marathon Bombing and the State Police investigation into the murder of MIT Police Officer Sean Collier at the hands of the terrorist bombers.
Highly trained in advanced areas of personal and dignitary protection, Matthews attended both the Department of Homeland Security – U.S. Secret Service training program in Washington D.C. and the IACP Advanced Executive and Dignitary Protection Program in Arlington, Virginia. Matthews commanded the Executive Protection teams for several chief executives and cabinet level elected officials as well as private dignitaries and high profile celebrities.  
Matthews has a proven ability to manage multi-faceted, complex situations while ensuring effective two-way communication and the delivery of exceptional service to clients and stakeholders.  
Frank Matthews is a graduate of Westfield State University where he earned a Bachelor of Arts degree in Criminal Justice.  He is a 2011 graduate of the Police Executive Research Forum's Senior Management in Policing Program at Boston University. Matthews is also an alumnus of the Anti-Defamation League 2008 Senior Law Enforcement – Counter Terrorism Training Session in Tel Aviv, Israel.  Frank Matthews currently serves on the Board of Trustees of Fontbonne Academy, Milton, MA.
Tracey Nicolosi, LMHC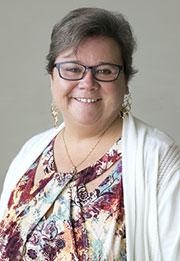 Tracey Nicolosi began her career as a clinician working for Habit Management, the fourth largest provider of outpatient methadone treatment in the country in 1997. Tracey was promoted to the role of Director of Clinical Services with Habit OPCO, where she helped launch one of the first 'Hub and Spoke' systems in the state of Vermont.
Tracey spent 2 years as the Boston Regional Director at the Massachusetts Behavioral Health Partnership. She was the Director of Quality Assurance and Licensing for the Bureau of Substance Addiction Services and the State Opioid Treatment Authority prior to joining the leadership team at LHBS as the Vice President of Addictions in November 2017.
Tracey also has 3 years experience as a program surveyor for the Commission on the Accreditation of Rehabilitation Facilities (CARF) and has presented twice at the American Association for the Treatment of Opioid Use Disorders national conferences.
She earned a Master's Degree in Counseling Psychology in 1997 and became licensed as a mental health counselor in the state of Massachusetts in 1999.