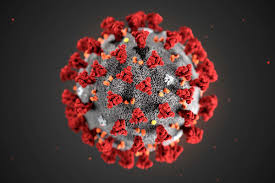 COVID-19 Science Cafe: Dr. Matthew Avenarius & SARS-CoV-2 Mutations
Monday, March 8, 2021 — 4:15pm

Speaker:
Dr. Matthew Avenarius Assistant Professor of Pathology and Associate Director of Molecular Pathology at Ohio State University will talk about "SARS-CoV-2 mutations".
---
Everyone is invited to participate in a series of moderated conversations about the biology of the COVID-19 coronavirus and the ongoing efforts to understand its pathology and to control it.
---
The goals of the Café are to:
Provide accurate scientific information about the SARS-CoV-2 virus and the COVID-19 disease
Discuss evolving patient care
Highlight and describe health disparities of different patient populations in the United States
Describe vaccine technology and summarize SARS-CoV-2 candidate vaccines
For more information: Dr. Larissa Williams, series moderator  (lwillia2-at-bates-dot-edu)
Questions will be solicited during the Café from the audience via the Q+A function of the webinar.