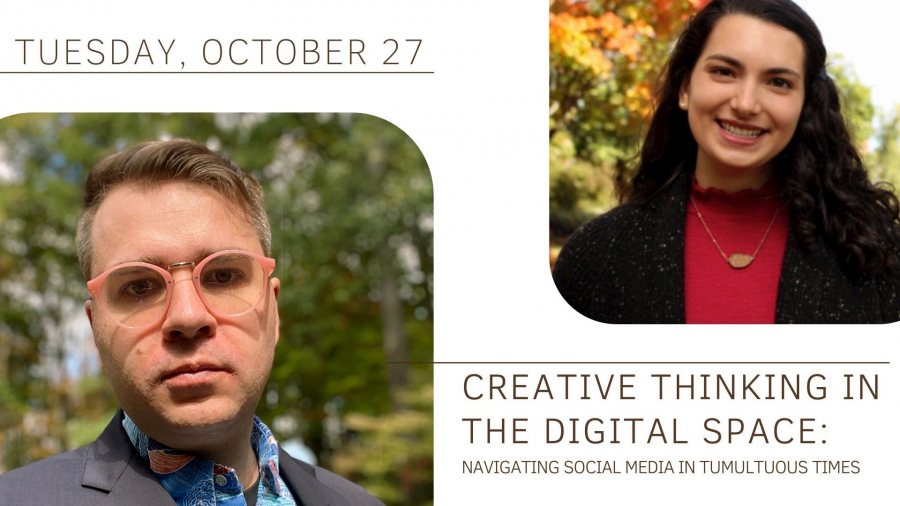 WATCH: Creative Thinking in The Digital Space
Tuesday, October 27, 2020 — 7:00pm


Creative Thinking in The Digital Space:
Navigating Social Media in Tumultuous Times
Continue your studies outside of Bates and join this interactive Zoom session, which resumes our Bates Alumni Experts initiative.
Doug Ray '10 will share insight into the professional social media space that will help you to consider ways to think creatively and strategically in a constantly evolving digital world. This program will be moderated by Ellie Vance '21.
Doug Ray '10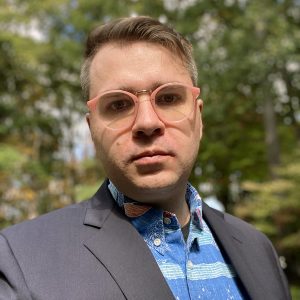 Doug is the social media coordinator for the Harvard Graduate School of Education (HGSE) and a specialist in community development and digital communications within the education non-profit space.
In his current position, he manages one of the world's largest online communities devoted to the study of education and crafts the institutional voice for the leading school in the study of learning. Over more than a decade, Doug has established himself as an important voice among social media managers and has previously spent time with the Metropolitan Museum of Art in New York, The Franklin Institute in Philadelphia, and at several Silicon Valley start-ups.
Doug grew up in Pittsburgh and graduated from Bates in 2010 with a degree in Theater and East Asian Studies and holds master's degrees from Stanford University in Communications and Journalism (2011) and Columbia University in Museum Anthropology (2015) and enjoys road cycling, photography and finding excuses to visit Scandinavia.
Ellie Vance '21 — Moderator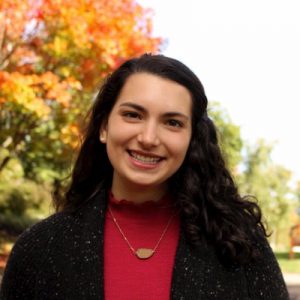 Ellie is a politics and psychology double major from Birmingham, Ala., and a Bates Communications editorial assistant.