Students Celebrate Mid-Autumn Festival
Bates students used the Chu Residence Hall kitchen to make their own mooncakes to celebrate Mid-Autumn Festival, China's traditional harvest celebration.
The filling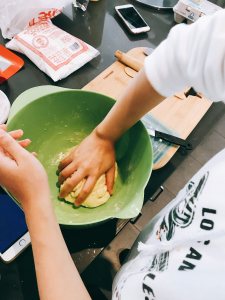 Making the dough
The finished product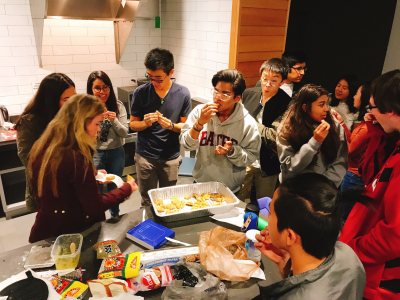 They must have been delicious! Students in class on Monday reported that, despite Friday's promises, there were no mooncakes left to bring to their teacher.