Akhtar, Ali H.
Ali Humayun Akhtar
Associate Professor of Religious Studies
Associations
Religious Studies
Hedge Hall, Room 212
Asian Studies
Hedge Hall, Room 212
Classical and Medieval Studies
About
Ph.D., History and Middle Eastern Studies, New York University; B.A., Cornell University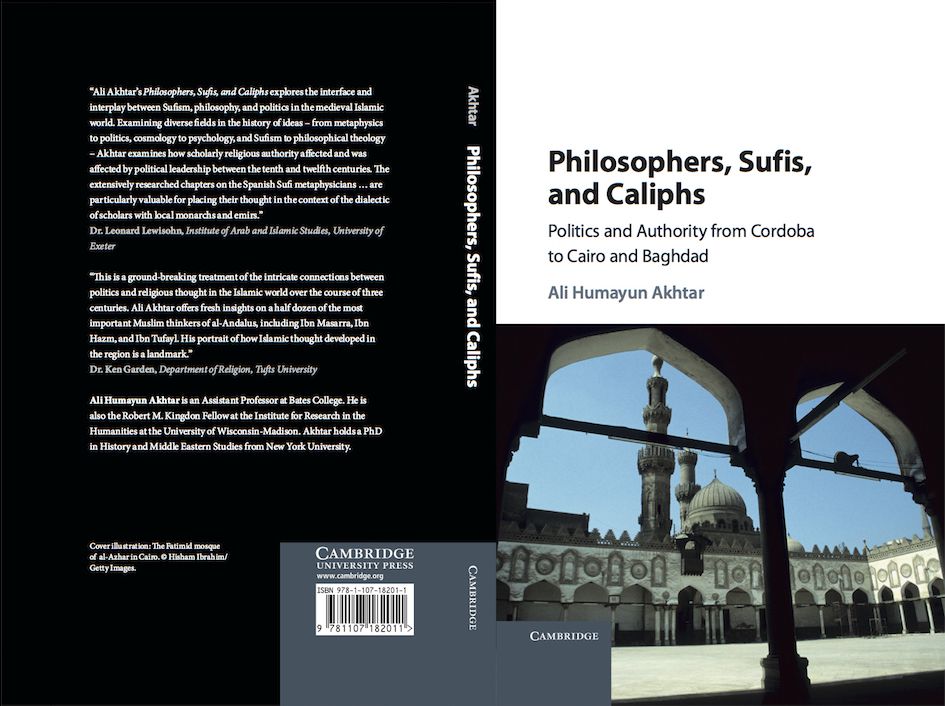 Dr. Akhtar holds a B.A. from Cornell University as well as an M.A. and Ph.D. from New York University. He has taught previously at Bard College, New York University, and Ewha Women's University (Seoul), and his courses at Bates include "Venice to Tokyo: Trade and Material Culture along the Silk and Spice Routes."
Dr. Akhtar is a historian of government, religion, and economy. His research is geographically comparative and connects the histories of Mediterranean Europe, the Middle East, Southeast Asia, and East Asia. At the heart of Dr. Akhtar's work is the history of merchants, diplomats, and scholars whose careers crossed imperial and national boundaries. His first book, titled Philosophers, Sufis, and Caliphs: Politics and Authority from Cordoba to Cairo and Baghdad (Cambridge University Press, 2017), examines the relationship between politics and religion in the premodern Middle East and North Africa. Dr. Akhtar is currently working on two new books on global silk trade, investigating transnational patterns of governance, economics, and material culture in the early modern world. This research has been supported in part by the University of Wisconsin-Madison, where he spent an academic year as Robert M. Kingdon Fellow in Judeo-Christian Studies at the Institute for Research in the Humanities (IRH). Dr. Akhtar's research articles and review essays have been featured in publications such as the International Journal of Middle Eastern Studies (Cambridge University Press) and the Journal of World History (University of Hawaii Press).