May Conference 2023
In celebration of the first year of the Center for Inclusive Teaching and Learning, we have planned an exciting variety of workshops, moments of reflection, and discussions with colleagues. The new May Conference is an all short term festival! We invite you to participate in as much as you are interested in. Half the events are virtual or asynchronous activities to allow every educator to participate. We hope that attending May conference will foster rich conversations and extend your learning and professional development.
Celebrations of teaching and learning are more than a display of work accomplished and more than a party at the end of the year. The events compel us to reflect on and articulate what we have learned, how we learned, and areas of strength and struggles. They are powerful opportunities to make learning public. Celebrations of teaching and learning can help build and strengthen relationships, sense of belonging, and our ability to find joy and meaning in our work. We can't wait to celebrate with you.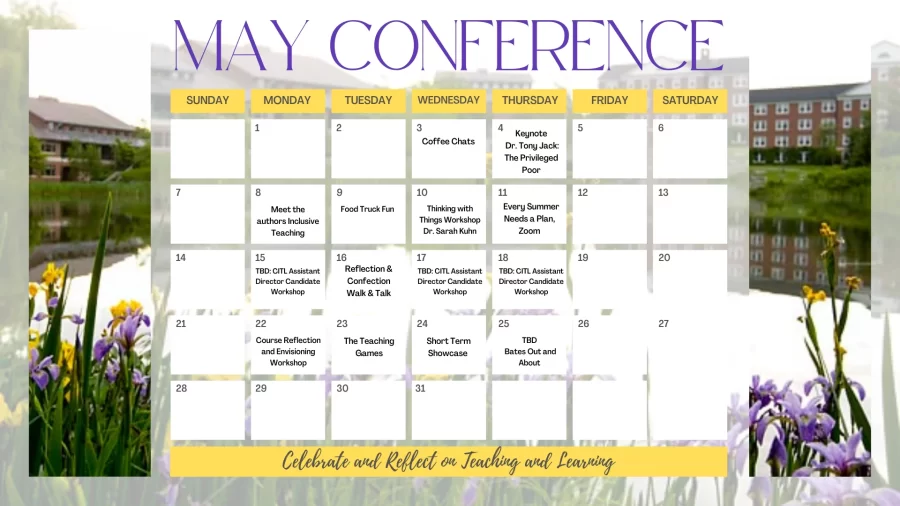 Complete a Bingo and receive a fantastic prize! To complete a Bingo, the events do not need to be in the same order on the published Bingo board. Any 4-5 events will earn you a prize! If you complete 10 or more events/activities, you will receive two prizes!