Swimming and Diving — Alumni/Parent Newsletter, Fall 2015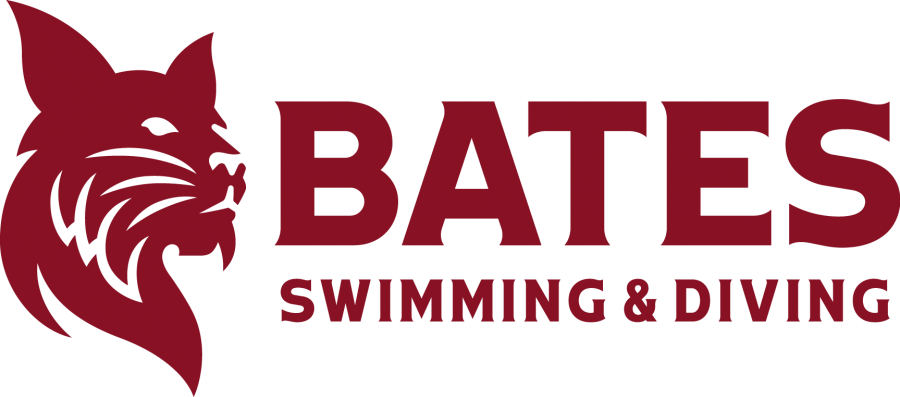 2015 Season In Review
Records fall and academic awards abound as the Bobcats complete another strong season!
As we head into the fall, and our busiest recruiting and community-based time of the year, we wanted to reach out with a 2015 recap and an update about the program. Of course, we would love to see you back on campus – or at a meet this season – so please drop us a note and come check us out.
Season Recap – Fall 2014
Before the season started, the team got together and bonded through preseason practices and community events. Each season we are lucky to have a group that knows how to work hard and how to have fun, too. The team finds open-water swims and triathlons to do. They get involved in community swim lessons and the Dempsey Challenge. They fundraise for cancer research and barbecue at home football games. The '80s dance? They nail it. Those moments, coupled with the usual great weather, make the fall go by quickly — and always bring the team closer together.
---
---
Winter 2015
The season kicked off with a midnight practice on November 1, making us the first NESCAC team to start the season (more details below). It was a memorable practice filled with stations and even pumpkin relays. Our senior class showed the team how important it is to not only be close, but have fun too — even at the pool on a Friday night!
The dual meet season then began with two NESCAC wins over Wesleyan and Trinity, as well as the men beating Division-I University of Maine. As usual, we headed to Deerfield Beach for our annual training trip — and some fun in the sun. It's always the most important training block of the year, and the best place to bond as a program. LCM, shuffle board, trips to get fro-yo, class dinners, and hilarious times on the beach are still crucial to our success each year.
The ball kept rolling second semester as both teams claimed the BBC Title, and the women took down Middlebury and Conn to go undefeated in NESCAC dual meet competition.
NESCAC Championship

The women secured our first-ever runner-up finish at NESCACs, with all 24 women scoring, 16 varsity records falling, and 12 national cuts.  Some highlights include first-year Logan McGill setting a new NESCAC meet record in the 50 Free (see below). Junior Whitney Paine won her first NESCAC title in the backstroke, and four relays achieved national cuts. Both of our sophomore divers placed top eight on the boards, with Emma Jarczyk placing third both times.
The men also finished with their highest placing ever at NESCACs — and our first relay to be invited to the national meet. This senior-led program broke 19 varsity records and won 5 All-Conference Awards. Top performer, and senior captain, Matt Gagne claimed the top spot in the 50 fly, and also had national cuts in the 100 and 200 fly. Coach Vanessa's talented sprint crew of Teddy Pender, Josh Rines, Matt Gagne, and Andrew Briggs also put together our fastest ever 200 free relay – and our first All NESCAC relay performance in school history. Finally, freshman diver Sam Clough came up with his best performance of the year to place top-eight in the three-meter competition.
 ACADEMIC AWARDS!
For the 24th consecutive semester, the team has been awarded the CSCAA All-Academic Team Award, with a combined GPA of 3.33. Also, 14 athletes received NESCAC and Bates Scholar athlete awards — and six athletes brought home an Academic All-American award for having a GPA of 3.50 (or higher) and an NCAA cut!
---
Midnight Practice!
With coach-led practices not officially starting until November 1 in the NESCAC, our senior class decided to take advantage of a unique calendar year. Halloween fell on a Friday, which meant at midnight the team could jump in — and be sure they were the first NESCAC team to practice together. Check out the pictures from that fun night.
---
 NCAA 2015!
---
Division III NCAAs were held in Houston, Texas, this year. The Bobcats qualified their biggest squad in program history with eight women and four men — and they came ready with cowboy hats and bolo ties!
This group set 15 more varsity records while in Texas and pocketed 30 All-America honors. When all was said and done, the women finished in 11th and the men placed 37th.  Leading the way for both programs was sophomore Sara Daher.  The 11x All-American brought home 7(!) last year as a member of all four scoring relays, and with night swims in both IM's and the 200 Back.  It was phenomenal to see her explode at the national meet again!
Even though this season was one for the record books, we are very excited for the future. The class of 2019 is full of talented athletes and is one of our most diverse to date.
---
PROGRAM FIRSTS!
NCAA CHAMPS IN TEXAS
12 athletes invited, tripling the 2014 squad in size

15 new varsity records at the meet. Every event on the final day was a lifetime best or varsity record
30 All-America performances
Highest NCAA finishes — Women 11th and men 37th
Men's first-ever All-America Relays
• 400 Medley Relay (Ewing 49.5, Briggs 55.9, Gagne 48.1, and Pender 45.2). 
• 200 Medley Relay moves up from 22nd to 14th and scores
---
FBA UPDATE!
There is no doubt we are great beneficiaries of our Friends of Bates Athletics account! Last year, the team received contributions from alumni and parents that allowed us to purchase a new diving board, new timing system, new warm ups, save hundreds of dollars on tech suits, and recognize our captains and All-Americans. With contributions ranging from $25 a month to $10,000, we were able to provide our team of 60 an experience that could not be duplicated. Thank you all so very much!
2016 PROGRAM WISH LIST
Assistant Coach Salaries — Need to raise $25,000 this year.
Four iPads for filming Diving and Swimming (above and below H20!) — $2,000

New stretching mats for yoga, flexibility, and of course, abs of steel! —$1,000

Replacement of dryland equipment: stretch cords, stability balls, tethers, belts — $1,000
Contributions to our championship racing suits — $50–$250 … whatever makes sense!
Make a Gift to Friends of Bates Athletics
---
2015–16 Outlook
Potential.
I think that is the key word heading into the 2016 campaign.  The team has arrived on campus, and there is a clear overall desire to keep improving. We have a solid returning crew composed of many NESCAC and NCAA veterans ready to perform — and another strong first-year crew … a group that is both hungry and humble. In fact, throughout the recruiting process, they showed us they want to help, they want to follow, and they want to improve. Further, the upperclassmen have remained close, and are prepared for the challenges that lie ahead. The enthusiasm for the season is truly contagious. As a coaching staff, we are proud of the work we did last year in the pool, while also recruiting more true Bobcats. We are also excited to see the veterans and rookies come together this fall during preseason workouts. This team is one of the most talented to walk campus, and continues to have strength in each event. NESCACs and NCAAs should be fun… so be sure to stay tuned!
Sincerely,
Coach Casares
Coach Vanessa 
Coach Bartley
---
Welcome Class of 2019!
Amanda Mele, Newton, CT, Freestyle
Kristen Prelgovisk, Oakland, ME, Breast / IM / Free
Catherine Mullen, Shaker Heights, OH, Fly / Free
Madeline Moberg, Saint Paul, MN, Back /Free
Emma Lammers, Upper Arlington, OH, Fly/Back
Lucy Faust, Piedmont, CA, Free/Fly
Alexander Bedard, Amherst, MA,  Breast / IM / Free
Drew Beland, Southborough, MA, Back/ Free
Zach Collester, Holicong, PA, Back / Free
Rory Collins, Brookfield, CT, Freestyle
Morgan Lewis, Nederland, CO, Freestyle
Ben Nussbaum, Ridgefield, CT, IM / Free
Matthew Puckace, Solon, OH, Fly / Free
---
Bates Swimming and Diving
Head Coach Peter Casares
130 Central Avenue
Lewiston, ME 04240