Concerts on the Quad
Summer Concert Series at Bates College 2018
Concerts take place at 6:30 outisde of  the Gomes Chapel on the Historic Quad, at College Street and Campus Avenue, these concerts are open to the public at no cost.
Audience members are encouraged to bring picnics and chairs or blankets. The rain site is the nearby Peter J. Gomes Chapel, also on the Quad at 275 College St. For more information, please call 207-753-6953.
June 28 – DUE TO INCLEMENT WEATHER, TONIGHT'S EVENT HAS BEEN MOVED TO THE PETER J. GOMES CHAPEL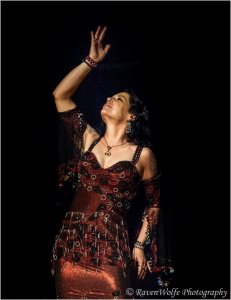 Anne Beal – Anabee:
Anabee has been studying Middle Eastern Dance for the past fourteen years.. Her dance is routed in traditional Egyptian/Turkish style. She has spent the past ten years bringing the ancient art of 'Belly Dance' to her community by both teaching classes and hosting a monthly dance event with live music and a variety of local performers. She has explored the history of the dance with numerous workshops from artists like Karim Nagi, Dr. Victoria Gray, Nourhan, Zafirah and Fusion Style with Zoe Jakes.
Anabee is also a featured Belly Dancer once a month at the Middle East restaurant in Cambridge, MA. She has been a part of many local dance events, including large scale choreography as well as small venue settings all over New England. She is currently also part of a Moroccan dance troupe out of Boston and performs regularly with them.   
Zapion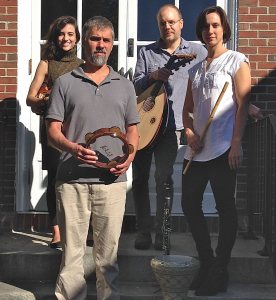 A student of the late Udi Alan Shavarsh Bardezbanian, Eric LaPerna, formed Zapion in 2010. Zapion plays folk, classical, Sufi, and art music from the Turkish and Arab traditions, as well as Iranian and Balkan music. Zapion got its name from a Greek Taverna Udi Al used to perform at in the 70's, and are doing their best to keep the music he loved alive.
July 19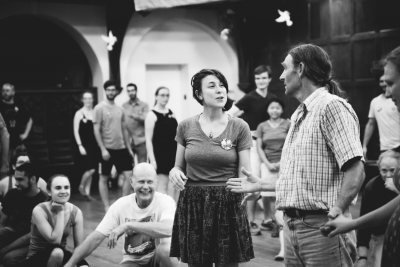 Dela Taylor Murphy
Dela Taylor Murphy is a contra dance caller based in Portland, Maine. Not only known for her her clear, efficient teaching and solid dance choices, she's also famous for her infectious laugh and warm style that puts dancers of all levels at ease. She's an avid dancer and cofounded Portland Intown Contra Dance, a weekly series in Portland.
Erica Brown and the Bluegrass Connection: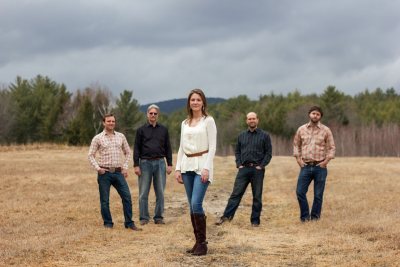 Erica Brown and The Bluegrass Connection is a five piece band featuring some of the finest musicians in New England. They incorporate music from the traditional bluegrass repertoire, French Canadian fiddle music as well as original songs.
Erica Brown started playing the fiddle at the age of six and has been performing since the age of nine, traveling throughout New England, Canada and Louisiana. She has won numerous fiddle contests in New England as well as Canada. Erica was the recipient of a Maine Arts Commission Traditional Arts Apprenticeship in 2006 and is now recognized as a Master of Traditional Fiddling by the Maine Arts Commission. Erica brings a special energy and style to the Maine music scene. Her band, The Bluegrass Connection, is comprised of some of the finest musicians in New England. Matt Shipman on mandolin, Lincoln Meyers on guitar, Read McNamara on banjo and Ken Taylor on bass. Performance highlights include opening for Grammy Award winning country music superstar, Dwight Yoakam, as well as Grammy Award winning bluegrass performer, Ricky Skaggs and Kentucky Thunder.

August 2 ~ Pete Kilpatrick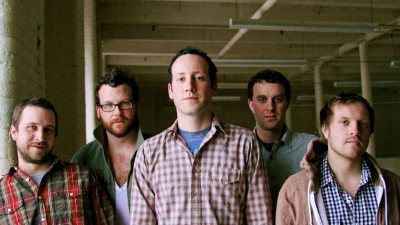 Maine based singer/songwriter Pete Kilpatrick grew up with a deep and resounding love of melody. With no formal training in music, Pete picked up the acoustic guitar at the age of 16 and began teaching himself how to play, crafting his own songs all while falling deeply in love with the process. 
After completing high school, Pete took a few years off before attending college to focus his energy on a full-time career as a musician. He wrote and recorded his first album, Half Way Home, back in 2003. Between networking and a near constant performing schedule throughout New England he began to develop a loyal following that would continue to grow over the years. 
The next ten years in Pete's career saw the successful release of six additional albums (totaling over 40,000 albums sold), a brief record deal with Epic Records and over 1,000 live performances, with shows alongside Dave Matthews Band, Jason Mraz, Pearl Jam lead guitarist Mike Mccready, Ray Lamontagne, Blues Traveler frontman John Popper, Guster and many others. 
Pete and his band released his seventh studio album, Echo, in the spring of 2016. The ten track album, which Pete wrote almost entirely on piano, during the course of spring and summer of 2015, was recorded at HearStudios in Maine, engineered and mixed by Pete Morse and was mastered by Jeff Lipton (Wilco, Bon Iver, City and Colour).
In writing and recording Echo, Pete and the band took a much simpler approach to the process, in contrast to the 2012 release of Heavy Fire, which was tracked in bits and pieces over the course of two years. The majority of the new record was recorded almost entirely live with just five musicians performing each song in studio, over a short period of time, working in graceful unison. This certainly gives the record a warmth and flow that, in the end, may prove to be Kilpatrick's most radiant and honest effort of his career.