Staff
Administrative Staff
John Rumney, MS, LCPC – Interim Director of CAPS and Licensed Clinical Professional Counselor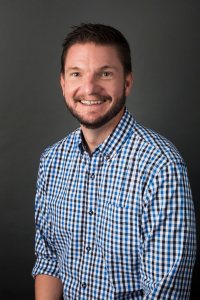 John received his M.S. in Applied Psychology: Mental Health Counseling Emphasis from Eastern Washington University in 2009, and received a B.A. in Psychology from the University of Southern Maine in 1997.  He has held professional positions in higher education for over eighteen years and is happy to work alongside the students and community at Bates.
His areas of interest include social justice, fostering resiliency in college students, interpersonal communication, improving self-confidence, working with LGBTQ-identified individuals, men's issues, identity development, anxiety concerns, social connection, relationships, and working with individuals with diagnoses on the Autism Spectrum.
Patty Dubois- Administrative Coordinator for CAPS (Front Desk)

Patty joined the Bates community as the Administrative Coordinator for Counseling Services in December 2018.
She is responsible for the scheduling of appointments, collection and processing of intake data, and overseeing daily administrative operations of the Counseling Center.
Patty comes to Bates from CMMC, Family Medicine Residency where for 12 1/2 years she was the lead office coordinator.  She is very excited to be part of the Bates Community.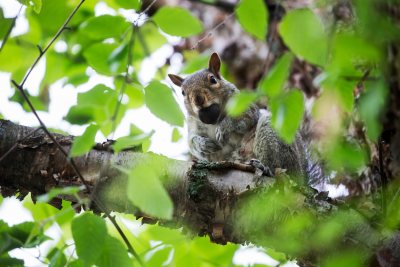 Full-Time Staff
Erin Haynes, CNP – Psychiatric Nurse Practitioner

Erin  provides psychiatric medication management services and individual therapy to students in Health Services.  Erin treats depression, anxiety, mood disorders, eating disorders, adjustment disorders, and attention deficit hyperactivity disorder by combining psychopharmacology and cognitive behavioral therapy when clinically indicated for symptom reduction.  Erin uses an interdisciplinary approach for overall improvement of mental health in the college setting, and when necessary, has continuity of care with the medical team, psychiatrist and therapists in Health Services, and individual home providers to be sure that each student's needs are being met while at Bates.
Erin has a Bachelor's degree from Saint Michael's College in psychology and pre-medicine, and a Master's degree in Nursing from The University of Southern Maine, with a specialty in Child and Adolescent Psychiatry.  She also has completed trainings from Massachusetts General Hospital and Harvard Medical School in Psychopharmacology, Child and Adolescent Psychopharmacology, and Cognitive Behavioral Therapy.
Erin enjoys working with the student population and being a part of the supportive Bates Community.  In her free time she enjoys spending time with her family, skiing, swimming, and playing and learning with her children.
Jessica Mayo, Psy.D. – Psychologist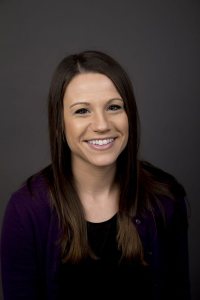 Jessica received a Psy.D. and M.S. in clinical psychology from Antioch University New England, and a B.A. in psychology from the University of New England. Her previous training involved experience in inpatient psychiatric, community mental health, forensic, and academic settings. Jessica has been doing counseling and assessment at Bates since 2011. Her areas of particular interest include mood and anxiety disorders, personality concerns, autism spectrum disorders, learning differences, and attention problems.
Susanna Preziosi, Psy.D. – Psychologist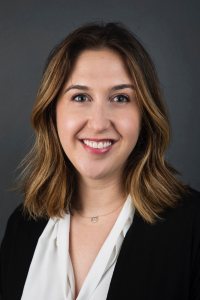 Susanna received her Psy.D. in clinical psychology from Yeshiva University – Albert Einstein College of Medicine. She has a B.A. in Psychology from Middlebury College and earned her M.S. in Teaching from Pace University while part of Teach for America. Prior to her move to Maine, Susanna trained and worked in a number of community clinics, programs, and hospitals in New York City, along with a private practice in psychotherapy and assessment. She was an adjunct professor at New York University, teaching courses on trauma, anxiety, and mood disorders.
Susanna considers herself a clinical generalist, working with students on issues such as depression and anxiety, family and relationship difficulties, self-esteem and identity, trauma histories, substance use, and life transitions.
Tonya Bailey-Curry, LCSW-Licensed Clinical Social Worker
Tonya received her Bachelor's degree in Social and Behavioral Science and her Master's degree in Social work, both from the University of Southern Maine. Her approach to working with clients is through client-centered modalities, grounded in trust and relationship building.
Her areas of interest include trauma, grief and loss, diversity and inclusion, and human growth and development across the lifespan.
Jill Willer, LCPC  Licensed Clinical Professional Counselor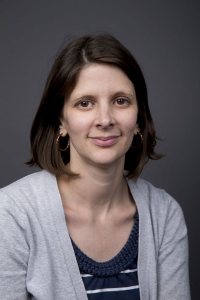 Jill has been working to support the students at CAPS since 2014.  Her areas of focus include trauma recovery, stress-management, support of LGBTQ+ community, anxiety and depression.  Jill's work is client-centered, utilizing a range of modalities and interventions to aid individuals in their development of strengths and resources.  
Jill earned her Bachelor of Science degree in Psychology and Social Relations from the University of New England and her Masters of Counseling Psychology from Antioch New England Graduate School.  She is a certified Master Accelerated Resolution Therapy Provider and trained in Emotional Freedom Technique.  She welcomes the opportunity to connect and support those in need.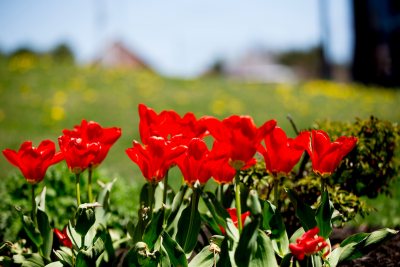 Part-Time Staff
Wendy Kjeldgaard, Psy.D – Psychologist  SCHEDULE:  Monday and Tuesday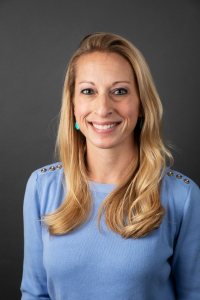 Wendy received her Bachelor's degree in psychology from Washington and Lee University, and her Master's and Doctorate in Clinical Psychology from the Florida Institute of Technology. Dr. Kjeldgaard is a clinical psychologist who is licensed in the State of Maine and offers therapy at Bates for students with a wide range of issues and mental illnesses. Dr. Kjeldgaard utilizes cognitive-behavioral therapy, dialectical behavior therapy, interpersonal therapy, acceptance and commitment therapy and various behaviorally-based approaches.
She specializes in the treatment of eating disorders, and currently serves on the board of the Eating Disorders Association of Maine.
Hal Earle, MA, LCPC- Staff Counselor    SCHEDULE:  Tuesday and Thursday
Hal's areas of interest include working with queer and trans people, and helping folks address the impact of trauma on their lives, as well as addressing anxiety, depression, and other challenges.  He is trained in EMDR and also draws from cognitive behavioral therapy, internal family systems, and client-centered therapy.
Hal received his bachelor's degree in geology from the University of Vermont and his master's degree in counseling from the University of Southern Maine.  In his spare time he can usually be found in the mountains or on the water, often with dog in tow.
Julia Bergquist, LCSW – Staff-Counselor   SCHEDULE:  Monday and Tuesday afternoons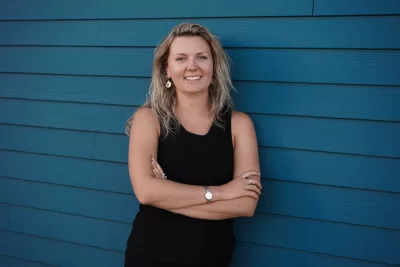 Julia Bergquist is a LCSW in the State of Maine who received her MSW from the University of New England in Portland and has had a myriad of clinical experiences throughout the state since. Julia is here at CAPS as an ally to help elicit self-wisdom, promote love and honor the resiliency that led you to this point. Julia is adaptable, holistic, and genuinely loves what she does. Julia has experience with individuals of any age and with anxiety, depression, LGBTQAI experiences, grief and loss, substance use and growth and development.
Julia chose this field to be a witness and guide to the profound process of a person reconnecting with themselves, and allowing for the reconnection to things that are part of that self. Julia's mission is the promotion of resiliency as an antecedent to the pursuit of social change. Join Julia in a therapeutic partnership with the goal of choosing life, not simply existence, and we will pursue your goals together. It is an honor to be here.
Jamie Folker, LCSW – Staff Counselor   SCHEDULE:  Friday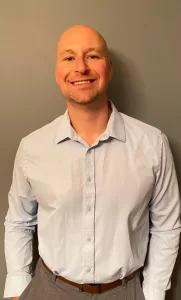 Jamie received an M.S.W in Clinical Social Work from the University
of New England in 2007, and received a B.S. in Recreation Therapy
from the University of Southern Maine in 2003. Jamie's goals in
working with others is to help improve the quality of life for those
impacted by the barriers that both mental illness, and society has
place on them. Jamie aims to collaborate with others to elicit growth
and allow others to be the best versions of themselves.
Jamie specializes in treating anxiety disorders, mood disorders,
barriers of ADHD, obsessive-compulsive disorder (OCD), self esteem
and identify, trauma, low frustration tolerance, and life stressors.
Jamie practices a strength-based, client centered approach.
Treatment modalities Jamie offers includes cognitive behavioral
therapy (CBT), dialectical behavioral therapy skills, acceptance and
commitment therapy, and other behaviorally-based approaches.
Jamie has also trained at the Albert Ellis Institute in New York City
(www.albertellis.org), where he earned a certification in Rational
Emotive Behavioral Therapy (REBT), and Cognitive Behavioral
Therapy (CBT). In his free time he enjoys cycling, golf, paddle
boarding, traveling and spending time with his family.
Jennifer Mogul, M.D. – Psychiatrist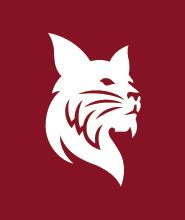 SCHEDULE:  Tuesday