Erin Haynes, CNP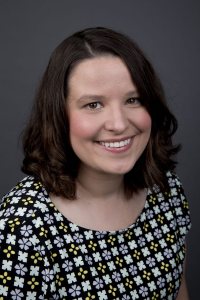 Erin Haynes, FPMH-NP (Family Psychiatric Mental Health Nurse Practitioner) has been employed by Bates College for two years, providing psychiatric medication management services and individual therapy to students in Health Services.  Erin treats depression, anxiety, mood disorders, eating disorders, adjustment disorders, and attention deficit hyperactivity disorder by combining psychopharmacology and cognitive behavioral therapy when clinically indicated for symptom reduction.  Erin uses an interdisciplinary approach for overall improvement of mental health in the college setting, and when necessary, has continuity of care with the medical team, psychiatrist and therapists in Health Services, and individual home providers to be sure that each student's needs are being met while at Bates.
Erin has a Bachelor's degree from Saint Michael's College in psychology and pre medicine, and a Master's degree in Nursing from The University of Southern Maine, with a specialty in Child and Adolescent Psychiatry.  She also has completed trainings from Massachusetts General Hospital and Harvard Medical School in Psychopharmacology, Child and Adolescent Psychopharmacology, and Cognitive Behavioral Therapy.
Erin enjoys working with the student population and being a part of the supportive Bates Community.  In her free time she enjoys spending time with her family, skiing, swimming, and playing and learning with her children.