Importing/Exporting Grades
Instructors have the ability to import and export grades from the Lyceum Gradebook. Follow these steps to learn how:
Importing Grades
Navigate to your Grader report. Select the 'Import' tab.

You will see that you have three different file options to import grades from: .csv, .xml, or paste the grades from a spreadsheet. Select the tab (file) that you would like to import from. The example below imports a .csv file.

Once you attach your file and make your customizations for import, select 'Upload grades.'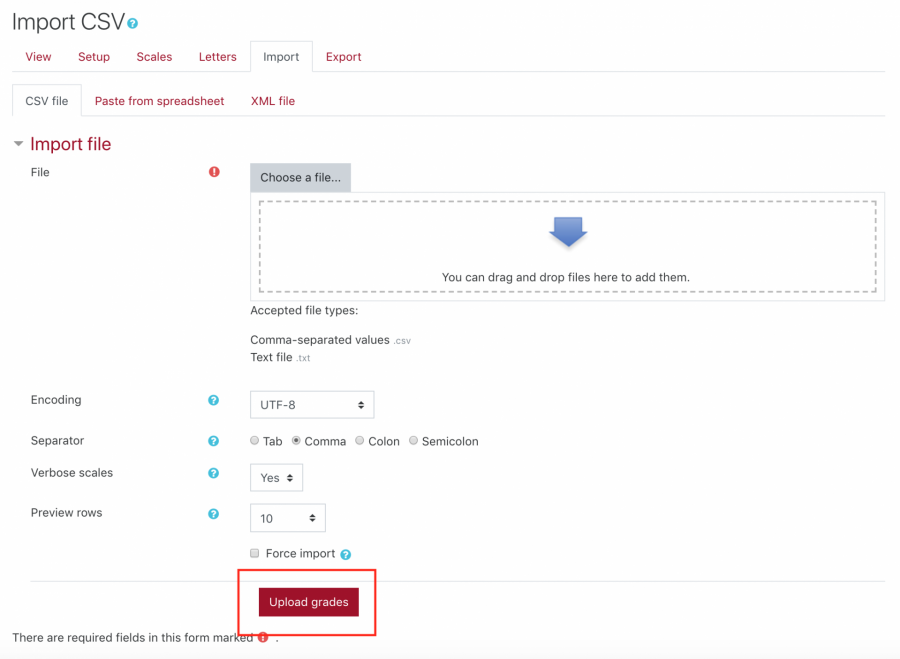 You will then be able to view the grades in the Grader report.
Export
Similar to the importing process, navigate to the Grader report and select 'Export'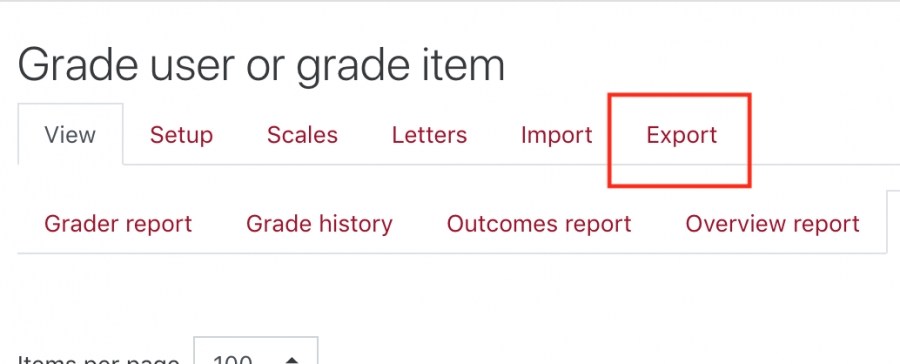 You will be able to export the grades as an OpenDocument spreadsheet, .txt file, .xls file or an .xml file. Select the tab (file) you would like to export as. Note for the example below an OpenDocument Spreadsheet is used.

You will be able to select what grade items you would like to export specifically by unchecking the boxes, or leave as default and export all grades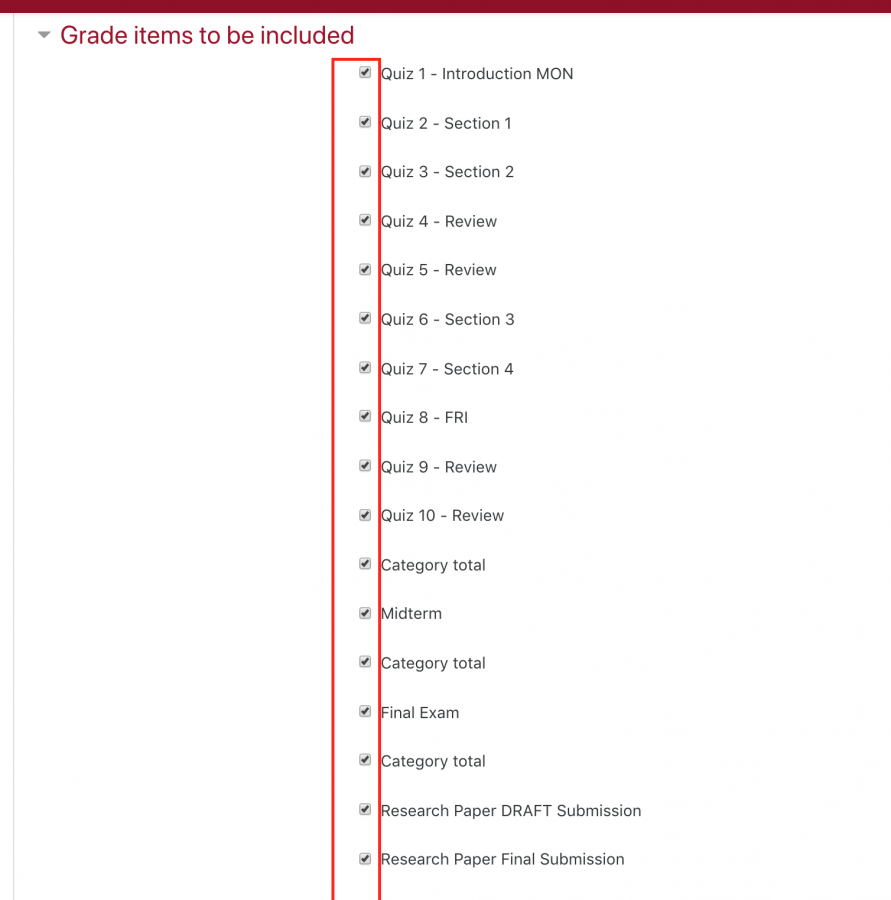 Once finished, select 'Download' at the bottom of the page