Adding Textbooks, Articles, and Other Materials to Perusall
*Note* The interface of Perusall may be a little different, as they are frequently updating their services, please check out the 'What's new' page part of Perusall's resources.
To add e-textbooks, web articles, and other material to your Perusall site, follow these steps below:
At your 'Get Started' page, navigate to the 'Library' tab to the right

You will be directed to add material to your Perusall course by selecting the '+Add' (green) button

You will be presented with 6 options on how to add material: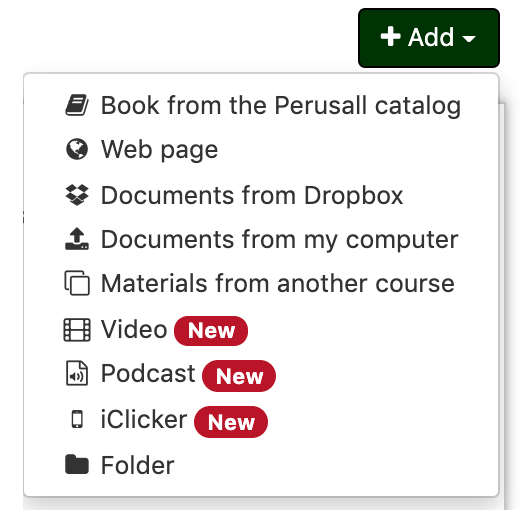 Textbook: This option will allow you to request an e-book to annotate from Perusall's resources by searching the publishers, disciplines, title, authors, ISBN, and description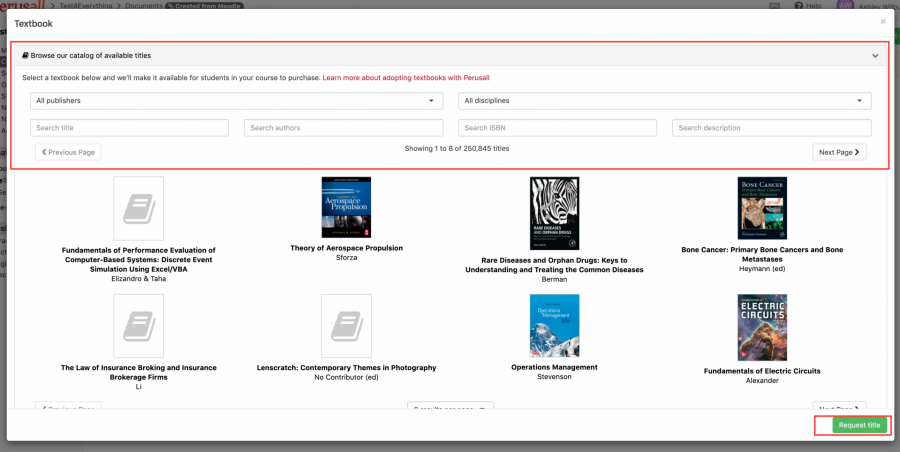 Web page: This option will allow you to insert a webpage you would like students to view and annotate. Perusall will download a snapshot of this page and make it readable for students. For example, this option can be used for online articles

Documents from Dropbox: This option will allow you to sign into your dropbox if you have files that you would like to upload from there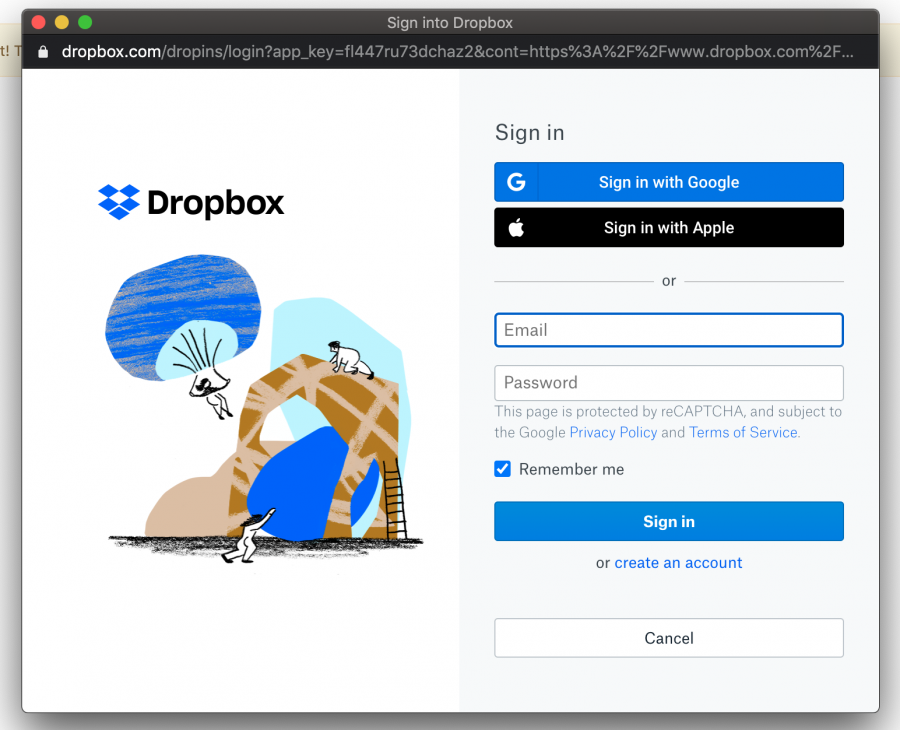 Documents on my computer: This option will allow you to upload a file from your personal computer. Select 'Open' to upload the document to Perusall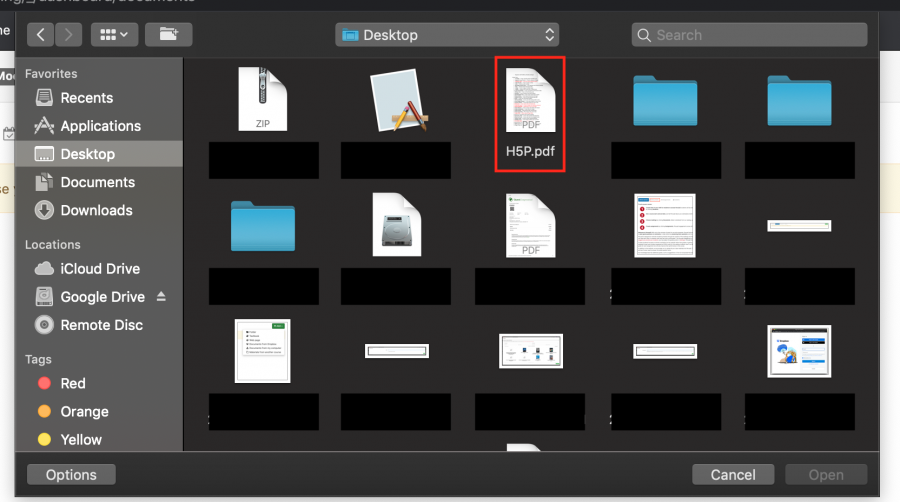 Materials from another course: This option will allow you to copy the materials from another course that is also within Perusall. You can search for the courses by its name and the documents name. You can then select the documents you would like to copy over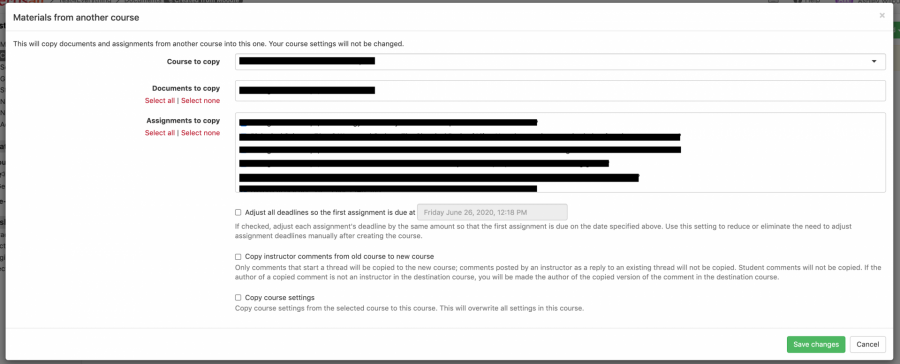 Video: This option allows you to add a video from YouTube, Vimeo, Dropbox, Google Drive, or a direct link to a video file

Podcast: This option allows you to add an episode of a podcast

iClicker: This option allows students to purchase iClicker Reef at a discount. Note that purchasing iClicker through Perusall is only available for students in the US and Canada

For this example, we are going to select 'Documents from my computer' and select a file. Once you have selected your file from your desktop, you will be directed to this file being processed to a readable file. Perusall will process this file so you and students are able to annotate it properly.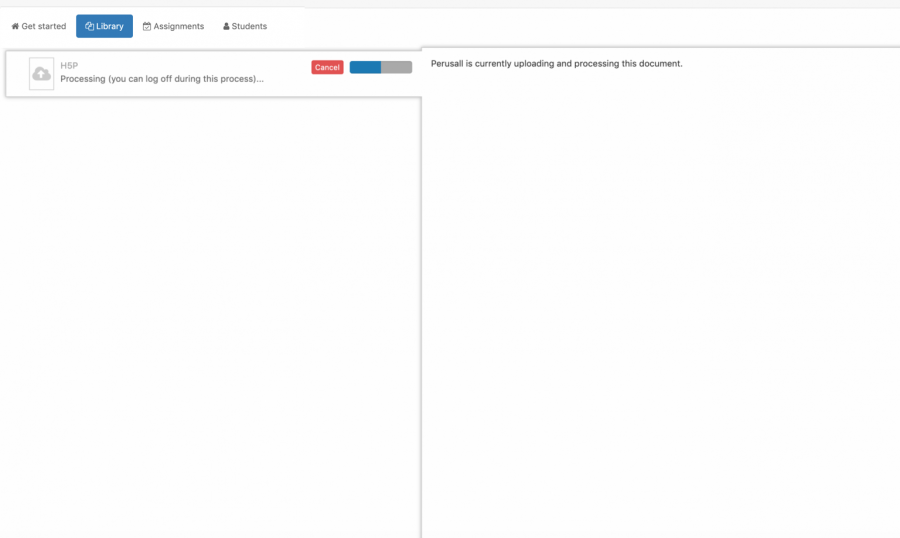 Once it has uploaded, select 'Open' to start annotating your document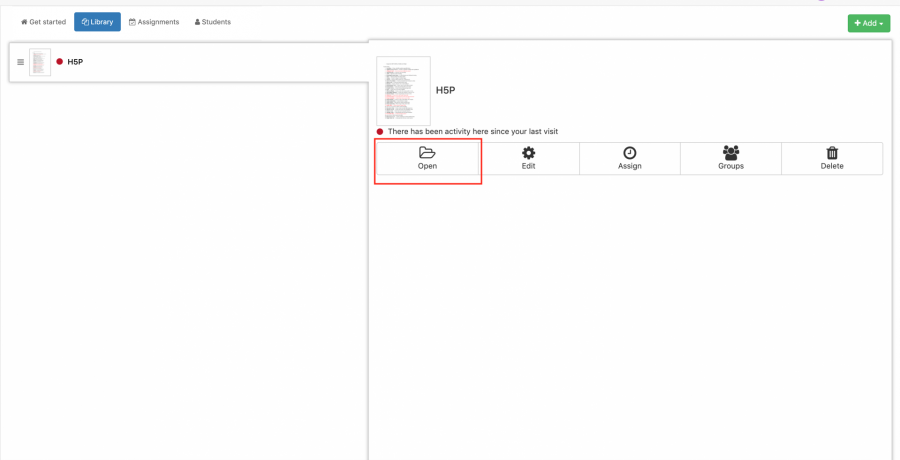 **For more information on how to add text to your Perusall site, follow these help sheets: