Collaborative Art
In Collaboration With Bill Seeley and Rachel Boggia, Matt Duvall developed an application that simulates the drawing process of Sol Lewitt. The application generates random marks on a grid that result in random "compositions." The idea began in Fall 2010 for one of Seeley's classes and continued into Spring 2011 when Boggia worked with a class to add dance interpretations of the "compositions." A second class of Boggia's (Fall 2011), with Seeley in consultation, will rewrite and repurpose the application to produce integrated Dance compositions.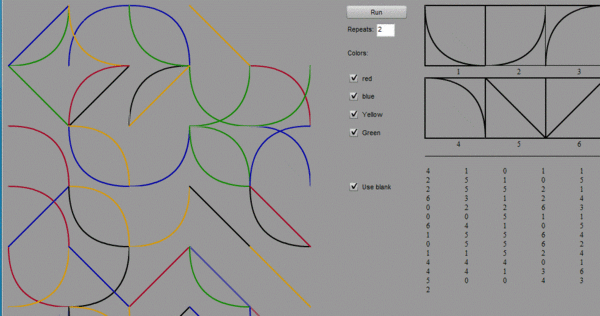 faculty member:
William Seeley
Rachel Boggia
academic department:
Philosophy and Religion
Dance
implementation details:
Programmed a Flash application to generate the random compositions. Continues with an expansion and alteration of the program to include sound and video.