Community-Engaged Research
Students apply methods and skills developed within their subdisciplinary concentrations to an interdisciplinary semester-long project. Projects include work with previously identified community partners and may vary from year to year. Students evaluate literature, participate in discussions, complete written reports, and give oral presentations. Aesthetic and cultural perspectives on the environment, ethics and social justice, and scientific and quantitative approaches to environmental issues are incorporated into the project. The course deals explicitly with ethnicity, race, gender, and/or class within the context of the selected theme.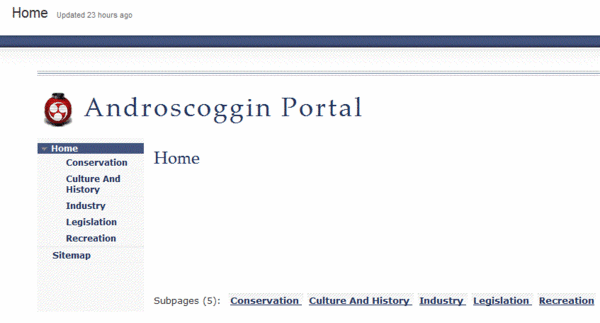 link to live project:
https://sites.google.com/a/bates.edu/androscogginportal/
faculty member:
Jane Costlow
Thomas Wenzel
academic department:
Environmental Studies
Chemistry
implementation details:
CRC staff member Duvall is supporting one research group with design and technological advice for the creation of a web portal for Androscoggin River related data.