NSF Data Management Plans
The National Science Foundation (NSF) now requires that all applicants for funds submit a detailed data management plan with their proposal. Curricular and Research Computing, in collaboration with the Dean of Faculty's office, has developed a tool for developing these plans.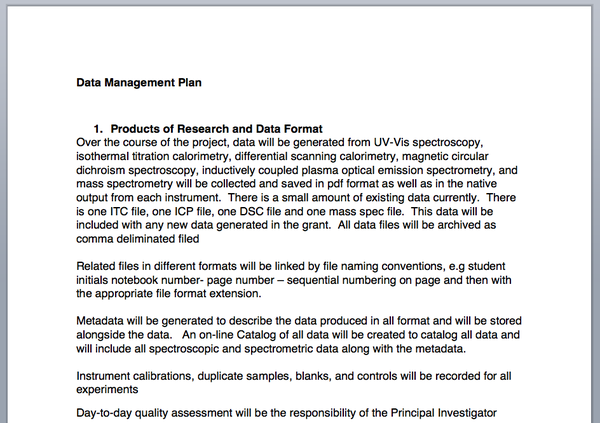 implementation details:
Offer Consulting services and access to long term data storage at the college using the college's institutional repository, SCARAB.