Spatial Modeling
An exploration of modeling spatial processes at Bates began in the winter semester of 2009.  The pilot project was a collaboration with Dana Oster ('09) and Mike Retelle (Geology) to model beach erosion at Seawall Beach in Phippsburg, ME as the beach responds to rising sea level.  The results are in Oster's honors thesis and were presented at several scientific meetings in the spring of 2009.  Further refinement of the beach model will occur in the 09/10 academic year.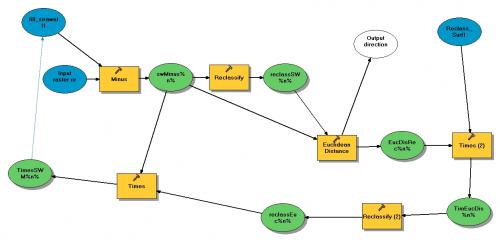 implementation details:
Curriculum and Research Computing developed the spatial process model used by Dana Oster ('09) to perform her modeling experiments.